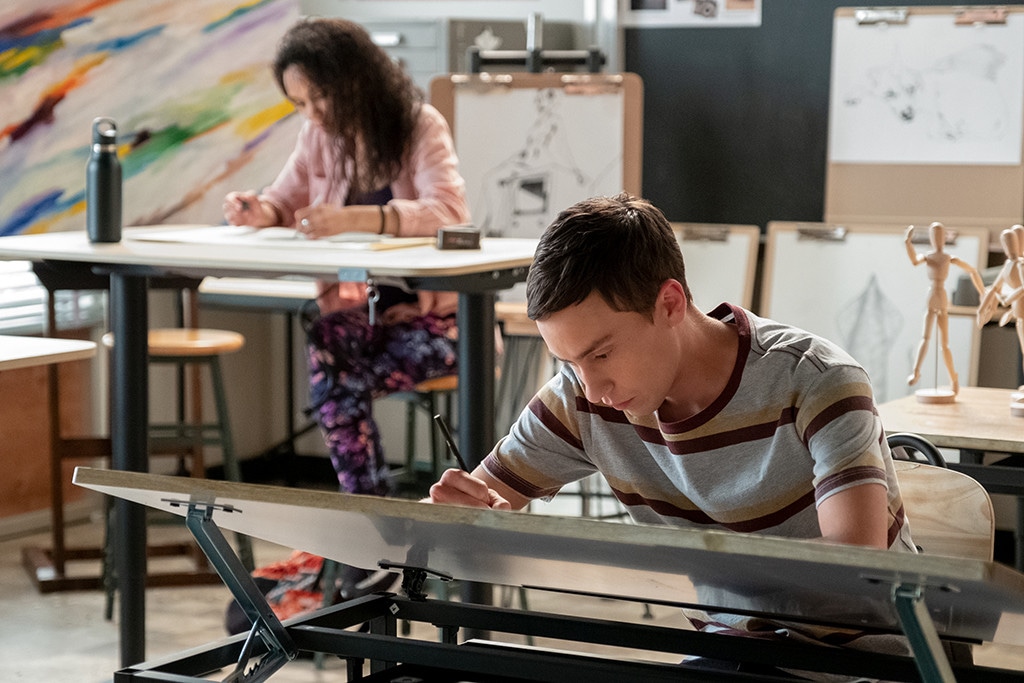 Netflix
Mark your calendars, the return of Atypical is near. E! News can exclusively reveal the acclaimed Netflix series returns for a third season Friday Nov. 1.
"Which means it's coming out at midnight on Halloween," Nik Dodani, Zahid on the series, says in the exclusive date announcement below. "You know what that means? Costumes! Please dress like us."
The coming-of-age comedy stars United States of Tara veteran Keir Gilchrist as Sam, a 19-year-old on the autism spectrum. The series follows Sam as he searches for love and independence while his family grapples with their own life changes.
See the date announcement below.
In season three, Sam begins college and has to figure out what success means to him while dealing with the pressures of growing up.
Meanwhile, at home, his mom, Elsa (Jennifer Jason Leigh), continues her journey of self-discovery as her children become independent. The series also stars Michael Rapaport as Sam's dad Doug, Bridgette Lundy-Paine as Sam's sister, Casey, and Amy Okuda as Julia, Sam's therapist.
The Conners' Sara Gilbert recurs as Sam's new ethics professor alongside Will & Grace star Eric McCormack as Sam's art professor. Previous recurring guest stars include Casey Wilson, Graham Philips, Raúl Castillo and Graham Rogers.
Robia Rashid is the creator, showrunner and executive producer. Mary Rohlich and Theresa Mulligan Rosenthal are executive producers. In 2018, the Netflix comedy was nominated for a Peabody award.
Get a first look at the new season in the photos above.
The 10 half-hour episodes of season three drop on Friday, Nov. 1 on Netflix.