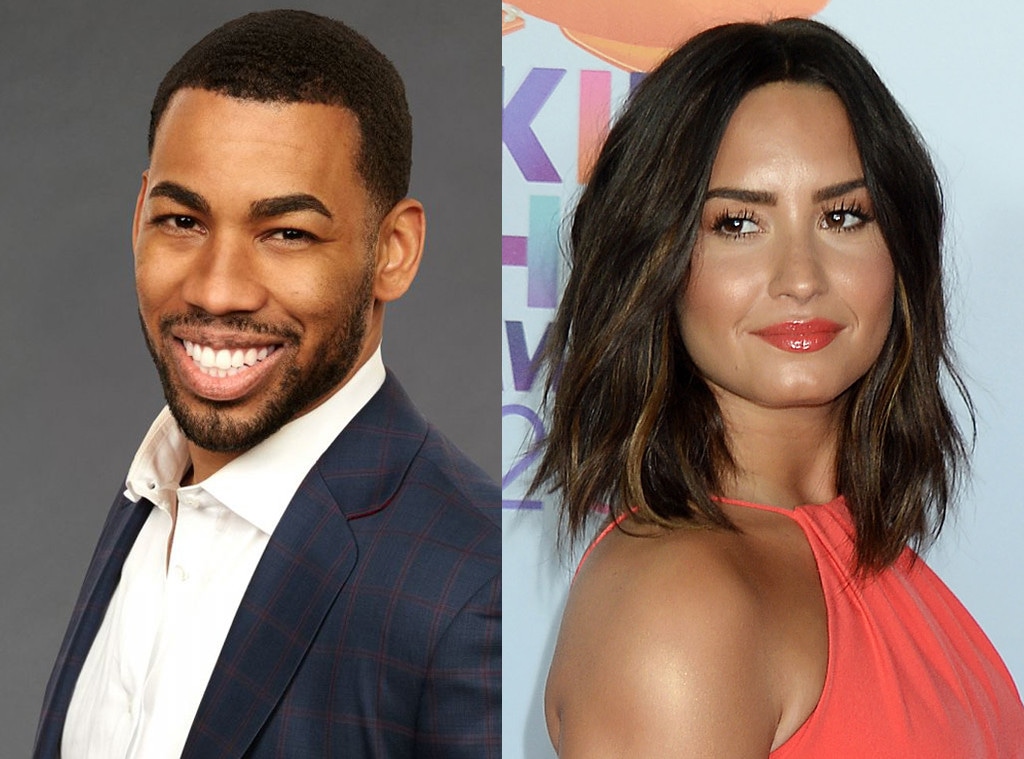 Shutterstock, ABC
What's wrong with being confident that these two are going to work?
It's no secret that Mike Johnson and Demi Lovato have been getting to know each other away from the cameras.
Whether liking each other's posts on social media or enjoying a secret date night here and there, these two are getting closer to becoming boyfriend and girlfriend. But for those wondering what makes this a special match, we have some details straight from Mike himself.
"We've gone on more than one date. I like her tattoos. We both have a lot of tattoos and she kisses really well…" he shared on iHeartRadio's Almost Famous podcast from Planet Hollywood Las Vegas. "I'm getting to know her for her."
"For one, I'm all about her too and she definitely was the aggressor. I find it incredibly sexy. I love that," he explained to co-hosts Ben Higgins and Ashley Iaconetti Haibon. "Like you want me, come at me. If I want you, I'm going to come at you and I'm coming at her as well."
During the open and honest conversation, Mike said that he wasn't the most familiar with Demi's music. It wasn't because of her but simply because of the genre. Today, however, he can confidently say that 'Sorry, Not Sorry' is one of his favorites.
Watch:
Mike Johnson Confirms Demi Lovato Is "The Only One He's Talking To"
And while things may be coming up roses, the former Bachelorette contestant admits that dating in the public eye isn't the ideal situation.
"To be honest, I personally don't like it. I am very private with my relationships straight up. But she's in this light and that's why I said she's so humble and I think the world of her because she has been able to have to deal with this crap. I can't even imagine from her perspective," he explained. "I'm a gentleman. I'm not going to kiss and tell."
Mike added with a laugh, "I might not be a gentleman to her always."
All jokes aside, the reality star knows people will have thoughts and opinions as they figure out their relationship. But deep down, Mike argues they are just two normal people exploring this thing called life.
"She's a woman that I treat like a regular individual. I'm a man that she treats like a regular man and we do like each other and we're getting to know each other but what if it were not? People are going to speculate," he shared. "I would rather not have that but at the same time, I'm going to be smooth criminal when I walk through this path."
To hear the full interview with Mike, listen to the podcast here. And Almost Famous Live is headed to San Francisco January 11, 2020. Tickets are available now.