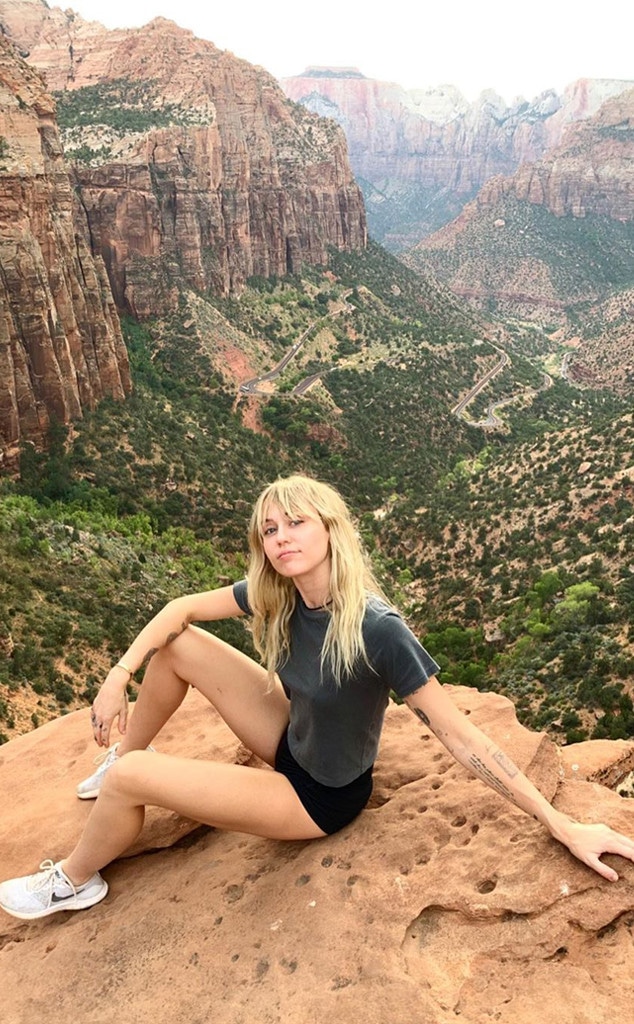 Instagram/Miley Cyrus
Mother's daughter, indeed!
Just a day after Miley Cyrus' revealed mom and Tish Cyrus was annoyed with her, the singer posted a supercute picture of the family matriarch to her Instagram Story. "My mom is the love of my life forever," the "Mother's Daughter" singer captioned the shot of her mom lounging in the sun. 
Yesterday, however, she was singing a much different tune. On Thursday, "Malibu" songstress took to social media to share that Tish was less than pleased with her "serving content" during their peaceful family vacation.
"It's hard to get in trouble once you're an adult, but she said I looked like a 'bratty millennial' which I do...but is it bad if I like the pic and wanna post?" Miley captioned a picture of her on her phone. The two have always been inseparable, so "bratty millennial" or not, Tish is always their for her girl.
Hailing Tish as her true love follows a few rough months in Miley's love life. After all, she recently split from Liam Hemsworth and then had another breakup from Kaitlynn Carter. 
Now, she's hitting the reset button. "Miley did not want to rush into anything," a source previously told E! News. "She and Kaitlynn have been close friends for a long time and things got romantic. Miley was ready to call it off because she wasn't ready for a relationship," a second source explains. "She needs to be by herself."
And with her family. Along with Tish and sister Brandi Cyrus, Miley has been getting some much needed R&R on a girls' trip to Utah. Keep scrolling to see all their epic adventures!