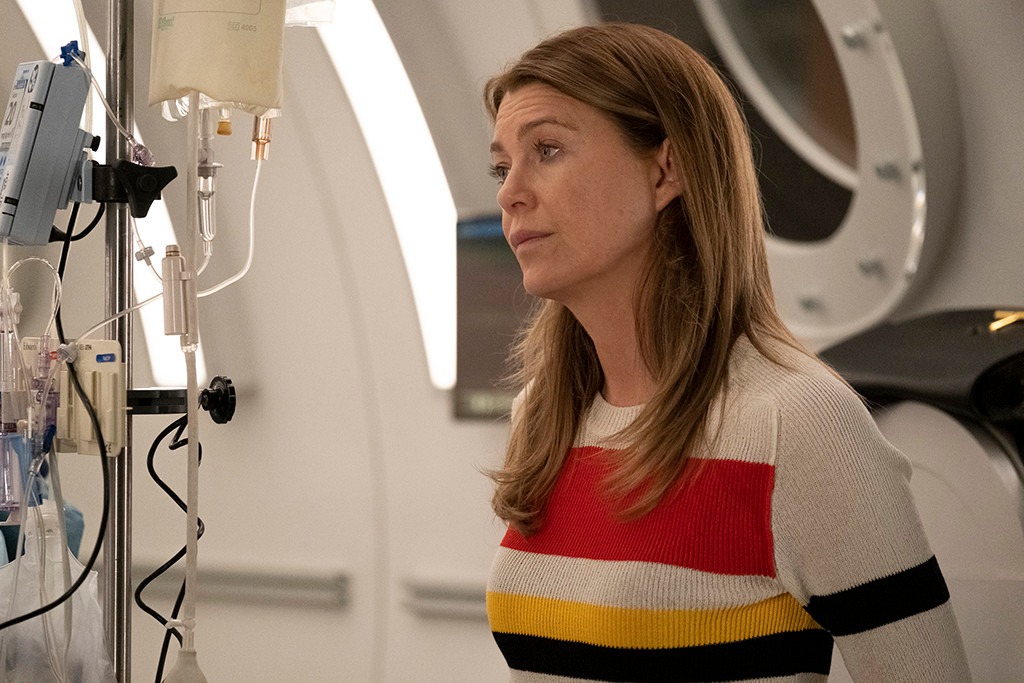 ABC
Will season 17 of Grey's Anatomy be its last? Ellen Pompeo isn't saying.
When asked by Late Late Show host James Corden how she would wrap up the show next year should it be its last, Pompeo said, "Well, I can't really say what I think, because if we really do what I want to do, that would give it away," Pompeo said. "So, I've got to make up a lie, James! You're forcing me to lie right now."
But Pompeo admitted she'd love to have some of the original cast make their way back to Grey Sloan Memorial.
"But that probably won't happen. That would be the most amazing day," Pompeo said. So, why won't it happen? "Some of them were killed on the show."
Corden threw out the suggestion of ghosts, and, well, been there James.
"The ending, the final episode, matters so much," Pompeo said. "Are you kidding me? And the fans are never going to be happy no matter what. Sopranos, Game of Thrones, they're pissed no matter what you do. So, there's a lot of pressure on that final episode."
She's not wrong.
During the interview, fellow guest Mike Colter described his experience on an episode of ER and Corden said he'd love to be on a medical drama.
"You know James, I can make that happen," Pompeo said. "I'm a producer on the show."
Watch the clip above to see Corden describe his dream medical drama scenario.
The Late Late Show airs weeknights at 12:35 a.m. on CBS. Grey's Anatomy airs on Thursdays at 8 p.m. on ABC.