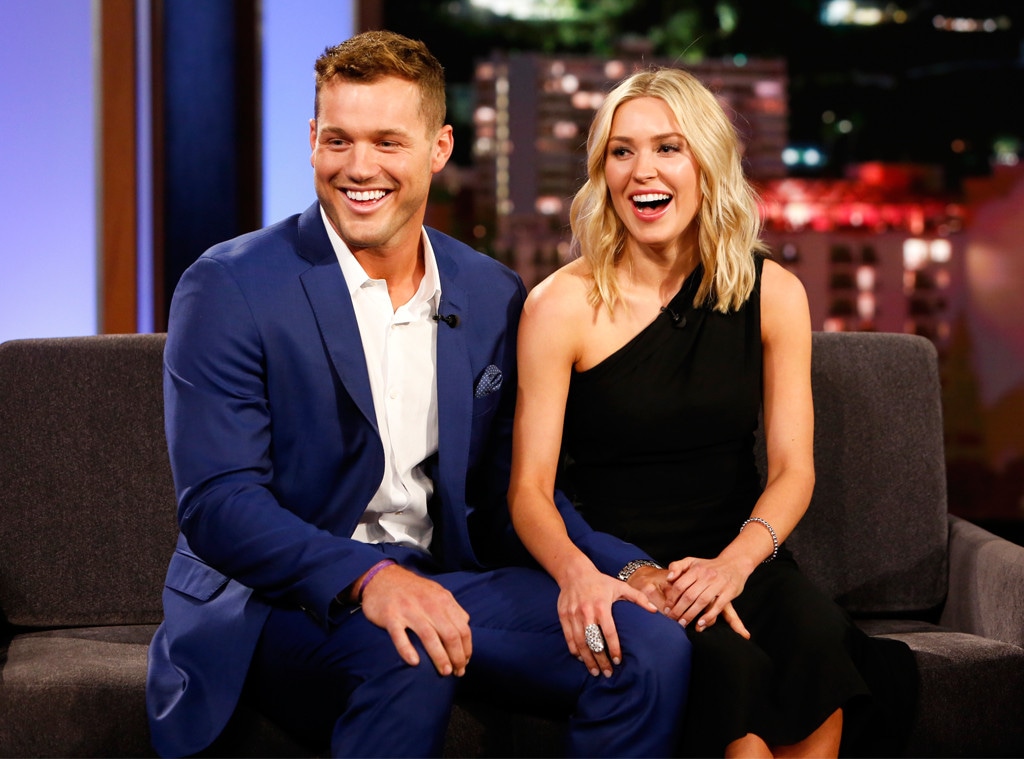 ABC/Randy Holmes
Cassie Randolph's relationship with Colton Underwood is not up for discussion. 
On the heels of a tabloid report alluding to The Bachelor's "mismatched feelings" for each other, Cassie took to Instagram with a lengthy post revealing the current status of their romance. When it comes down to it, the 24-year-old confirmed she and Colton are "good and happy," but acknowledged that life after finding love on a reality TV show hasn't been a cake walk. 
"Is our relationship perfect?" Cassie's post read, "No, it is very normal with its ups and downs and compromises. Despite the microscope on our relationship, we are trying to say focused on what is important and grow in the direction of getting stronger and closer every day.  We know that in order for us to work, we need to focus on each other and not the craziness that sometimes surrounds us, and stay grounded. We are good!"
In discussing the tricky act that is balancing stardom and the demands of her personal life, Cassie continued, "At times the stress has made me question what the heck I am doing and those close to me have also questioned me as they see me burning the candle at both ends and at times more stressed than I should be. Some of the changes haven't just affected my life, but those close to me too."
What's more, Cassie said she and Colton are committed to taking things "at our own pace" and don't foresee an engagement in the near future. Unlike most Bachelor franchise love stories, Colton's season ended without a proposal. Instead, the couple agreed to embark on a no-pressure, IRL relationship away from cameras.
And according to Cassie, they're still figuring out what their future might look like.
Watch:
Colton Underwood & Cassie Randolph Taking First Vacation Together
"To be even more transparent," she then explained, "being in such a public relationship comes with its own set of added issues to manage. Our every move together is analyzed and every word is dissected. At times it can feel like our relationship status isn't just a matter of our own happiness, but other people's happiness too. Strangers (most well meaning, thank you!) are so wrapped up in our relationship's success or failure that this can create and unhealthy pressure and at time it's caused me to question the reliability of my own feelings."
Through the ups and downs, though, Cassie said she's confident Colton is her one and only.
"Not only have we developed a deepening love for one another, but an amazing friendship bond has grown from this too," she concluded. 
"Bottom line, even though our relationship was born out of crazy and unnatural circumstances, our goal is to develop a healthy, NORMAL relationship as much as possible. We are together today because we BOTH WANT to be. What happens in the future between us is to be determined."
Cassie added, "We've found that when we put too much focus on the future, we miss out on the present and enjoying the moment. We both are learning so much in this and more than anything, we are both right where we want to be…happy…thankful…learning…growing!"