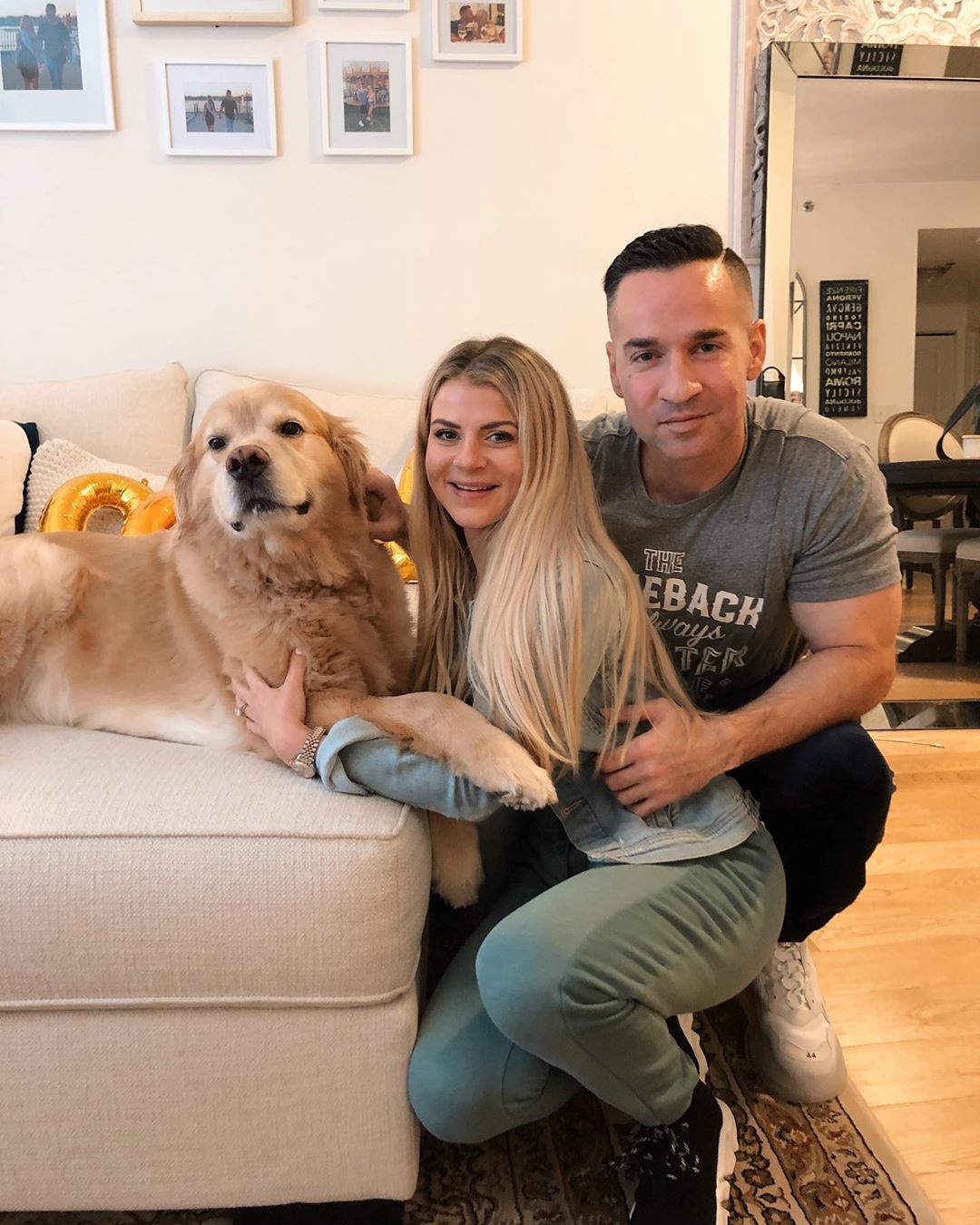 Instagram
Mike "The Situation" Sorrentino can officially fist pump back in his own home. 
Two weeks ago, the Jersey Shore Family Vacation reality star exited Otisville Federal Correctional Institution a free man after serving eight months for tax evasion. Per his sentence, Sorrentino must now complete two years of supervised release and 500 hours of community service. 
With prison in his rear-view mirror, the newlywed reunited with his wife, Lauren Pesce, and commenced with life—something he had been looking forward to since he surrendered. "The last eight months I've been dreaming of what my first days would be like," he said in a new interview with ET.
As the MTV star and food lover recalled in the interview, that included a naked pizza party, which Pesce confirmed happened on his first night home.  
It sounds like a bit of a change from his prison regimen of waking up at 7 a.m. and being in bed by 10 p.m. During the interview, the Sitch touched on his workout routine and diet, which featured fasted cardio for about an hour in the morning and intermittent fasting.  
"I had to continually challenge myself, whether it was in the gym and/or diet, as well as reading books and trying to progress spiritually as well because if you do not keep yourself busy in there, idle hands are for the devil," she told ET. 
While being in prison was a challenge, Sorrentino said he felt his life had prepared him for the experience and he tried to improve every day. But, that's not to say things were easy. "By no means was it a comfortable situation," he told ET. "Being one day away from your loved ones is unacceptable, but it's manageable. You can survive it." Plus, as Sorrentino put it, the food was "like the worst school lunch you've ever had."
Now, in his days out, he's been cherishing every second with his wife and friends, being his "best self" and getting back to the "basics": "Fitness, family, fun," he told ET, "and don't forget the finances, because you don't want to end up back in prison."