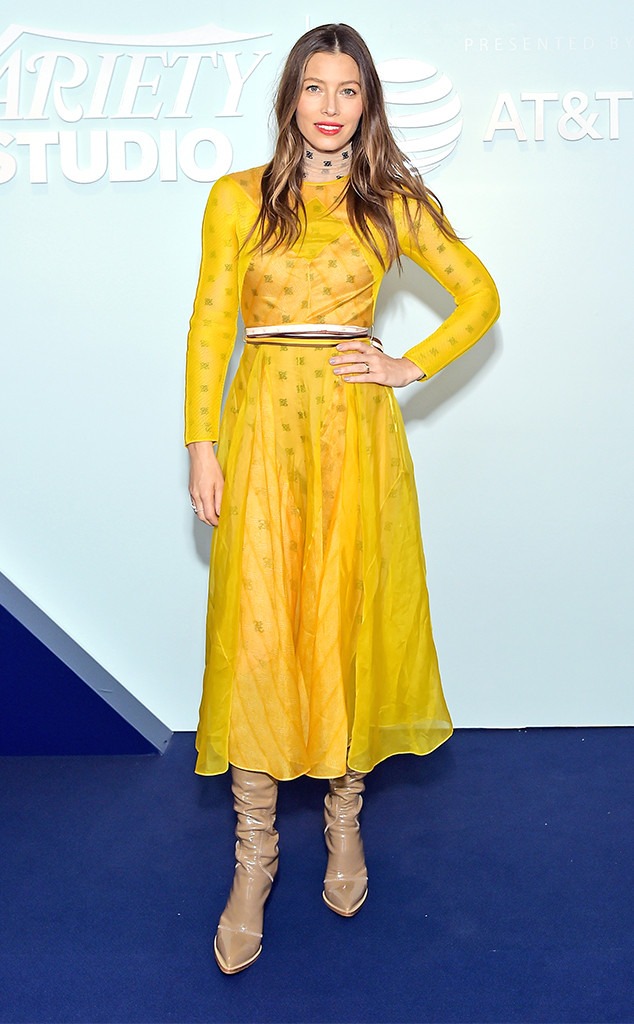 Stefanie Keenan/Getty Images for AT&T
Summer has come to an end—and Jessica Biel is not too pleased. 
As the season wraps up with its last day on Monday, the Sinner star shared a brief clip on her Instagram feed to express her true feelings. 
"Hey last day of summer...," she captioned footage of herself holding up both middle fingers with a smile. The clip dates back to 1995 from her action movie, Stealth. Needless to say, some fans in the comments were in agreement. 
"Hahahaha total mood," one responded. "My feelings exactly," another quipped. 
At least the actress has much to look forward to this fall, like the premiere of her latest project, the Facebook Watch series, Limetown. 
In the show, in which Biel also executive produced, she stars as a journalist uncovering how more than 300 people disappeared from a small town in Tennessee. The project is based off of a fictional podcast series of the same name that debuted in 2015 and quickly became a hit.
Watch:
Jessica Biel Calls Herself a "Sadist" for Doing "Limetown"
Like her Emmy and Golden Globe-nominated role in The Sinner, this upcoming one is intense. "I don't know why I want to put myself through this suffering, but I love it. I just find these interesting pathos, this human psychology just fascinating," Biel previously told E! News. "I'm just obsessed and I wanna understand why people do the things that we do."
As for summer ending, it seems the star is less interested.