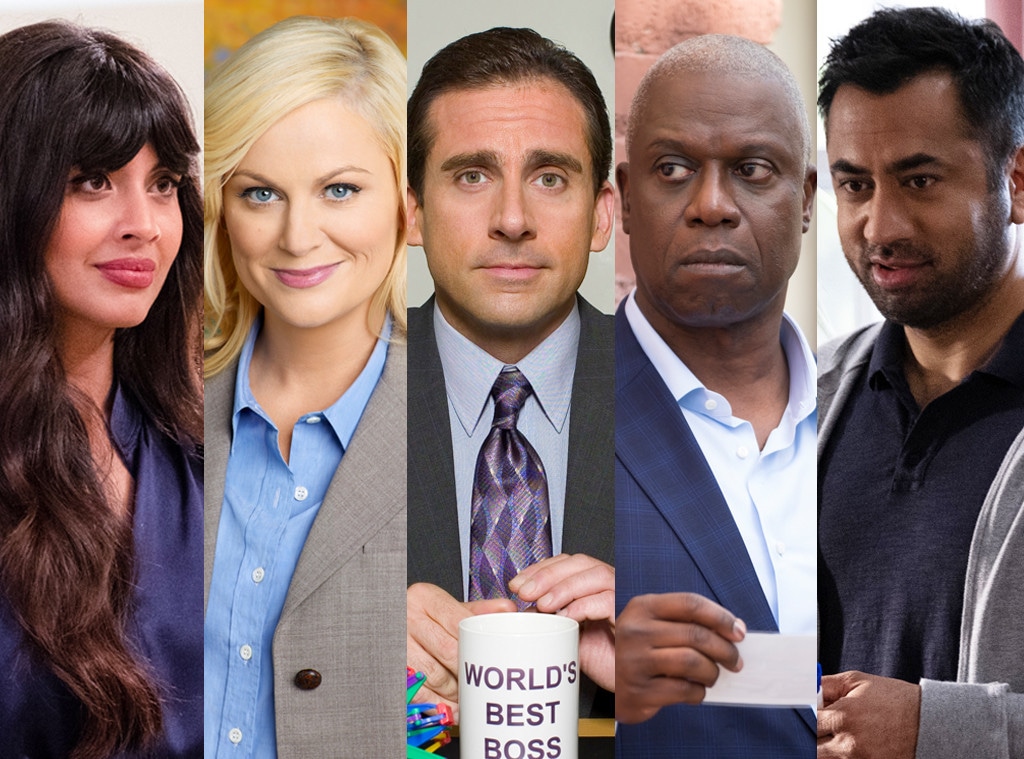 NBCU Photo Bank via Getty Images
Everybody has a distinct style, and TV shows and the people behind them are no different. You know when you're watching a show that counts Michael Schur as an executive producer.
From The Office to The Good Place, there's a distinct style to Schur's TV offerings. This fall, another show joins the pantheon of Mike Schur shows—Sunnyside.
Created by Kal Penn and frequent Schur collaborator Matt Murray, Sunnyside stars Penn as Garrett Modi, a former New York City councilman who loses his position due to his behavior. But Garrett finds his way to redemption by teaching immigrants the lessons needed for them to pass the citizenship test.
Murray said all of the shows in the Schur-verse share something similar. "I think all of those shows share the same thing, which is, like, there's a core idea at the center of them," he told E! News at the 2019 Television Critics Association summer press tour. "And I think this is one that hasn't really been explored in this way."
Sunnyside is "an opportunity to sort of look at the issue of immigration and how people get to this country in a way that can be funny…we're not trying to be a history/civics lesson of the week, certainly," Murray said. "But like if a little of it rubs off while you're watching a show about six weird friends in New York City, then great."
Below, get a rundown of the Schur-verse. Note, we only spotlighted shows he served as an executive producer on, not other shows he previously worked on like The Comeback and Saturday Night Live.
Sunnyside premieres Thursday, Sept. 26 at 9:30 p.m. on NBC.
(E! and NBC are both part of the NBCUniversal family.)