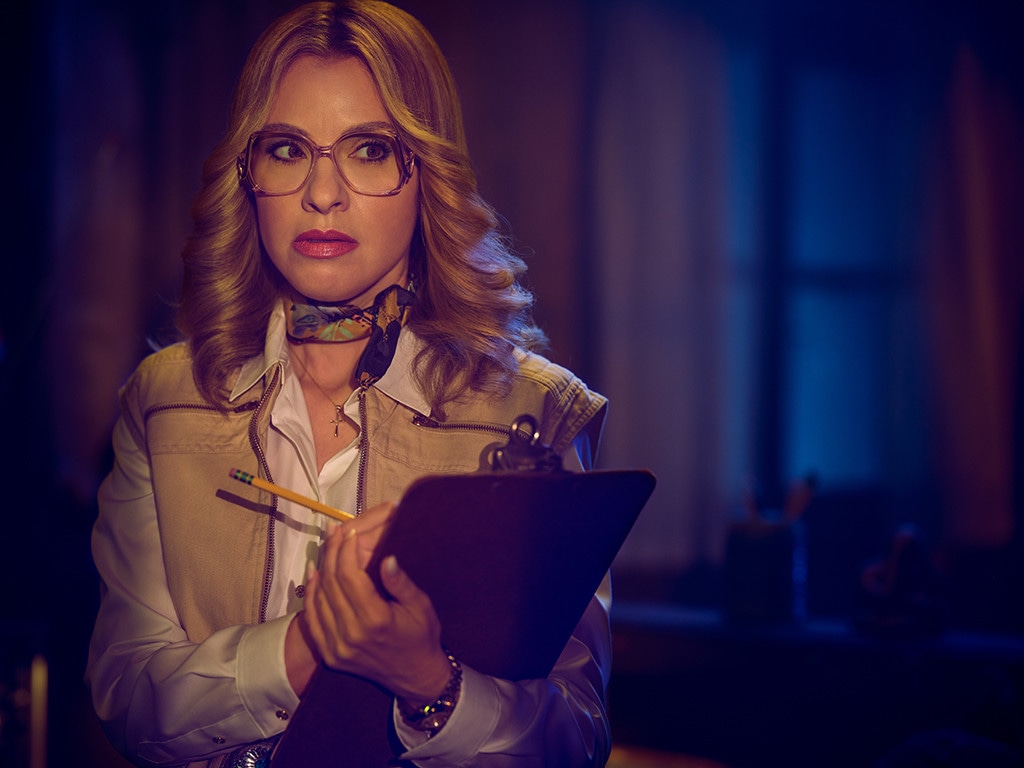 FX
American Horror Story: 1984 is here and now we're wondering how on earth this show is only now giving us 80s slasher movie. 
The first few minutes of the new season (after the murder flashback) were a jazzercise dream, complete with leg warmers and hip thrusts and leg lifts that had us wondering if there are any gyms that currently offer such classes today. 
We soon learned that the Olympics were looming in Los Angeles and this group of aerobics enthusiasts had plans to go be camp counselors in the woods, away from all the impending traffic. Brooke (Emma Roberts) wasn't going to join, until she got attacked in her apartment by the infamous Night Stalker. She escaped by hitting him with a pan, but he told her he'd be coming after her again. 
Once they arrived at the camp, they got the scoop from nurse Rita (Angelica Ross) and owner Margaret (Leslie Grossman). 
Margaret was the lone survivor of a massacre that killed nine people at the camp in 1970. The murders were committed by Mr. Jingles, who carried jingling keys, and was a Vietnam vet who just really loved to kill. He worked at the camp as a janitor, and one night, something caused him to snap. He often liked to take his victims' ears as trophies. 
He was arrested and quickly convicted and sentenced to time in a high security mental hospital, and as we learned later, the news of the camp reopening (so Margaret could replace her bad memories with happy ones) prompted his escape. 
The camp is also receiving mysterious phone calls, and counselors are getting weird voicemails, counselor Montana (Billie Lourd) is already getting oral sex from activities director Trevor (Matthew Morrison), and Brooke may or may not be hallucinating, so it's already a pretty perfect set up for the ultimate summer camp stabbing movie. 
We're also already terrified and, no joke, we got up to lock all our doors during a commercial break. 
We sure are glad we'll never have the opportunity to go to summer camp in 1984 Los Angeles, that's for sure. 
Welcome back, American Horror Story. We missed you. Sort of. 
American Horror Story airs Wednesdays at 10 p.m. on FX.