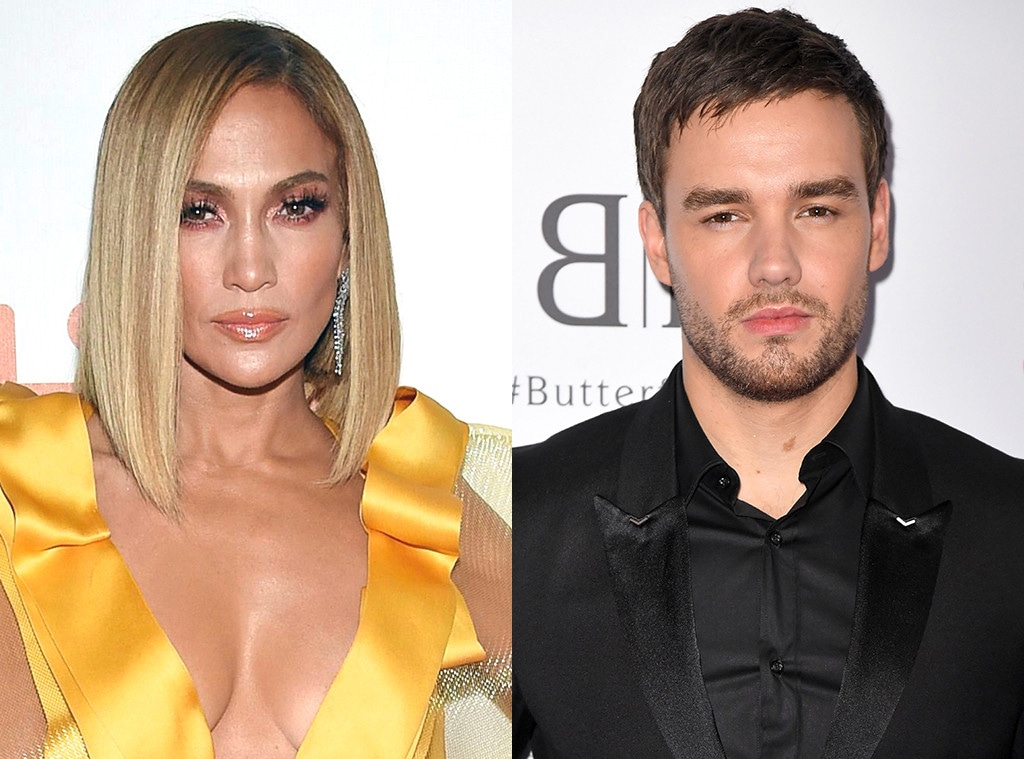 Evan Agostini/Invision/AP/Shutterstock; Anthony Harvey/Shutterstock
Ain't it funny how Liam Payne gets a lady's number!
As the singer celebrates his new single called "Slack It Up," the former One Direction member appeared on Capital Breakfast with Roman Kemp where he couldn't help but recall one famous encounter.
Lucky for Liam, he scored an invite to Jennifer Lopez's house where his talents quickly impressed the World of Dance judge.
"It was the most gorgeous house I've ever seen. She met us at the door and then we just sat in this little studio she had in the back and I played her a bunch of different songs," he shared. "There was one song where she started dancing and I just sat in the chair like, 'What the hell is wrong with my life?'"
Liam continued, "And then when I was leaving, she was like, 'Oh take my number.'" Go Liam!
While he never messaged her—but totally saved her number under Jenny From the Block, the singer was blown away by her kindness and the whole experience.
"I was kind of a bit lost in the whole situation," he shared. "I was just like what is going on in my life right now?"
During the interview, Liam also opened up about his new romance with Maya Henry. After being spotted holding hands with the model at a London airport, the singer admitted that he's happy in the relationship department.
"We're fairly happy at the moment. I'm just past the point of where I'm bothered or not," he confessed. "It's not worth my happiness; I'd just rather go out and do what I want. I've got nothing to hide."
For more celebrity interviews, tune into Capital Breakfast with Roman Kemp, weekdays from 6 a.m. to 10 a.m.