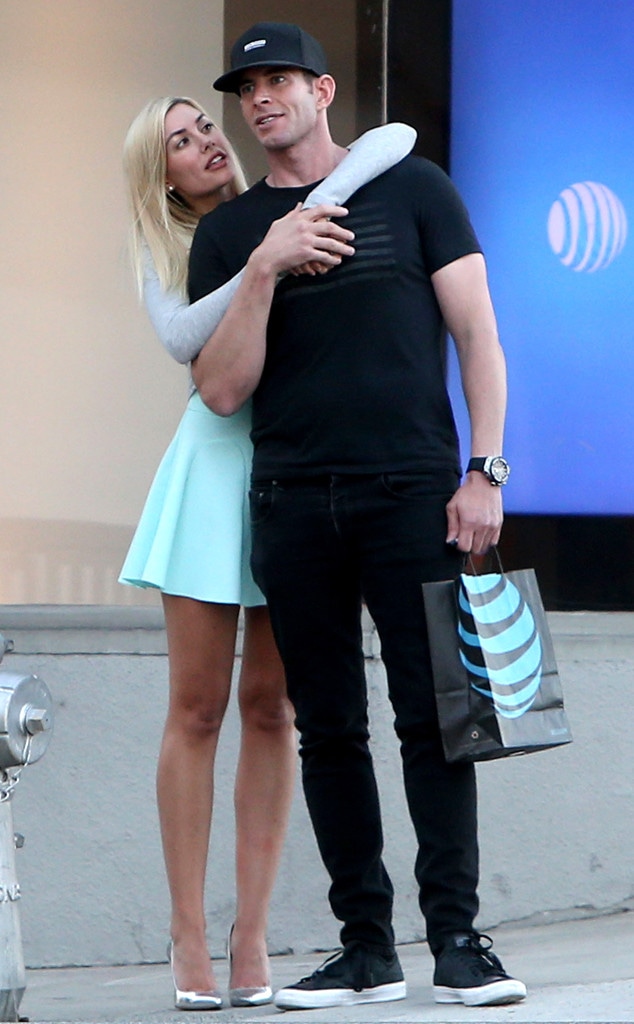 SplashNews.com
Who needs diamonds when you can have a Ferrari?
Typically on birthdays, boyfriends gift their girlfriends jewelry or clothing, but Tarek El Moussa is straying from tradition with his latest gift for Selling Sunset star Heather Rae Young. Instead, he is gifting the real estate agent with a present she will never forget: a Ferrari Portofino. The real estate agent showed off the $250,000 car on her Instagram Story, with the caption: "Omg omg omg I'm freaking out!!! Best birthday ever!! I love you so much @therealtarekelmoussa." 
In the video, Heather climbs into the white hot rod's driver seat and impressively revs the engine as Tarek cheers her on excitedly. Perfect Instagram boyfriend, or what? 
To add to the surprise, it seems like Tarek arranged a day of total relaxation for his girlfriend. After they went to the dealership, the pair went to the Montage at Laguna Beach for a spa day. 
The birthday celebrations continue just days after Tarek rang in his 38th year around the sun. Last week, he and Heather enjoyed a fun dinner with friends in Los Angeles, Calif. He shared, "I can say this is the happiest birthday I've had in many years. I'm so grateful for everything I have in my life!"
Watch:
Would Tarek El Moussa Join a Dating App?
It's been little more than a month since Tarek and Heather confirmed their romance, but it looks like Tarek is already in love. When he visited E!'s Daily Pop, the HGTV star told the hosts that he never expected to meet someone after divorcing from Christina Anstead. "I've been on my own for close to three and a half years now and to finally find someone again, it's a really big deal for me, because a few months ago if you would have asked me, I would say 'I'm gonna be on my own forever and I'm happy being alone,' and you know what, I realize what I was missing now," the star shared.
And they're a match made in real estate heaven!