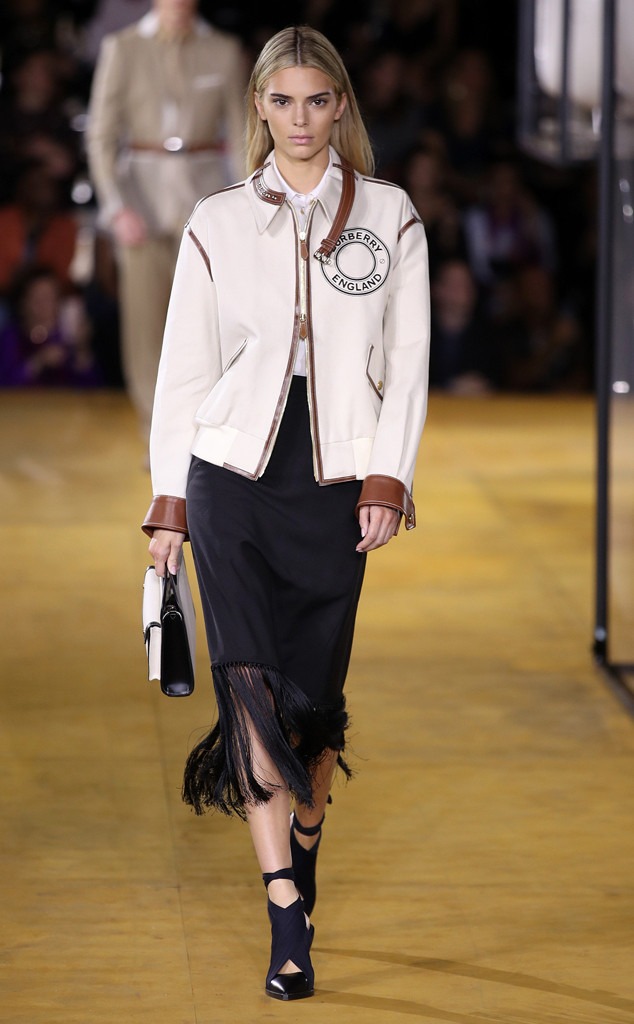 Mike Marsland/WireImage
Kendall Jenner, is that you?
The 23-year-old supermodel debuted a new blonde hairdo on Monday! While walking the runway at Burberry's London Fashion Week Show, Kendall showed off her lighter locks. The Keeping Up With the Kardashians star also took to her Instagram Story to give her followers a close-up view of her highlighted hair, posting a video and writing, "hi."
It was just days ago that Kendall was sporting her classic brunette hair while attending New York Fashion Week events. So, it seems as though her new blonde 'do is a recent change. It's possible that Kendall made the change just for the runway show, her first of the fashion season. Kendall previously donned a blonde wig for the Balmain fall 2016 show.
It's also possible that Kendall picked up some hair inspo from her pal, fellow model Bella Hadid. The 22-year-old fashionista, who has been rocking the blonde locks for a few months now, also appeared in the Burberry show on Monday alongside Kendall.
While it's usually Kendall's sisters who like to change up their hairstyles, she did show off a new bangin' look earlier this year. Back in February, Kendall debuted her bangs on social media, which sparked comparisons to mom Kris Jenner.
And who could forget Kendall's blonde wig that she donned for Halloween back in Oct. 2018? The superstar dressed up as a fembot for the holiday, while pal Fai Khadra dressed as Austin Powers. 
Only time will tell if Kendall's new look is here to stay! What do you think about her lighter locks?