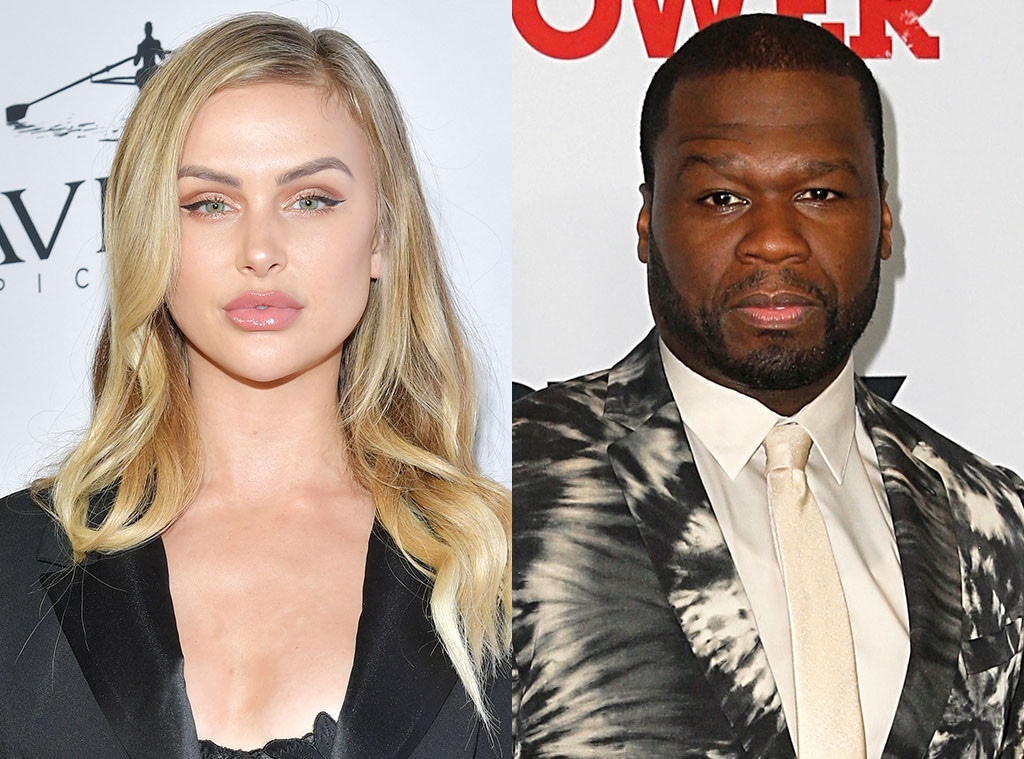 Amy Sussman/Getty Images, Dominik Bindl/FilmMagic
Lala Kent is setting the record straight.
After 50 Cent accused the Vanderpump Rules star of using drugs, Kent took to Instagram to shut these rumors down.
"I feel it's important for me to say this, and I'm only going to address this once…" she began. "My sobriety is something I'm proud of and work on [every day]. I've never done cocaine nor were any other substances, other than alcohol, involved in my decision to get sober. I pride myself on being open and honest about everything in my life, hopefully inspiring others and letting them know they are not alone. The past couple of days I've been slammed to say the very least.  People have asked me how I'm maintaining keeping my head up… To me it's simple—I know Real Life from the illusion of social media. I know what it feels like to have your world crumble. Getting a phone call from your brother saying your dad has passed away…that is earth-shattering. Being called names and being falsely accused of things…that is far from earth-shattering."
She then added, "My mindset is something I'm grateful for—however I can't help but think about how many people are taking their own lives, daily, due to cyberbullying. It is imperative that I tell you, you are not by yourself. I see you. I stand by you. I'm on your team. You are loved and make a difference in this world."
While Kent and 50 Cent have been feuding for months, their most recent spat seemed to stem from the reality star's appearance on Watch What Happens Live With Andy Cohen. During her interview on the late-night show, the Bravolebrity claimed she had a "receipt" proving she had "dinged" the rapper's ego after their last showdown.
The "Candy Shop" star then took to Instagram to respond.
"What's wrong with this hoe," he wrote over the weekend. "Now don't say she didn't ask for it when I start tripping."
He also shared a photo of Kent from a separate WWHL appearance in which she had opened up about her sobriety.
"Oh this bitch be drunk 4 days straight," he wrote in the caption of the pic. "She must just be on some drunk hoe, I don't remember type s--t." 
He then added, "Have a drink, hit da powda, have a drink, hit da powda, have a draink, hit da powda 4 days straight."
However, he didn't stop there. He then proceeded to share several other posts featuring Kent and her fiancé Randall Emmett.
"Then he falls in LOVE with the hoe, and they live drunk and high happily ever after," one read.
He even shared a post about Emmett's ex-wife Ambyr Childers in which he referred to her as "the best thing that happen to your dumb ass." At the end of his posting spree, he responded to Kent's most recent Instagram message.
"Shut up bitch, you started with the wrong person good night," he wrote on the social network.
It looks like this feud is far from over.
(E! and Bravo are both part of NBCUniversal).