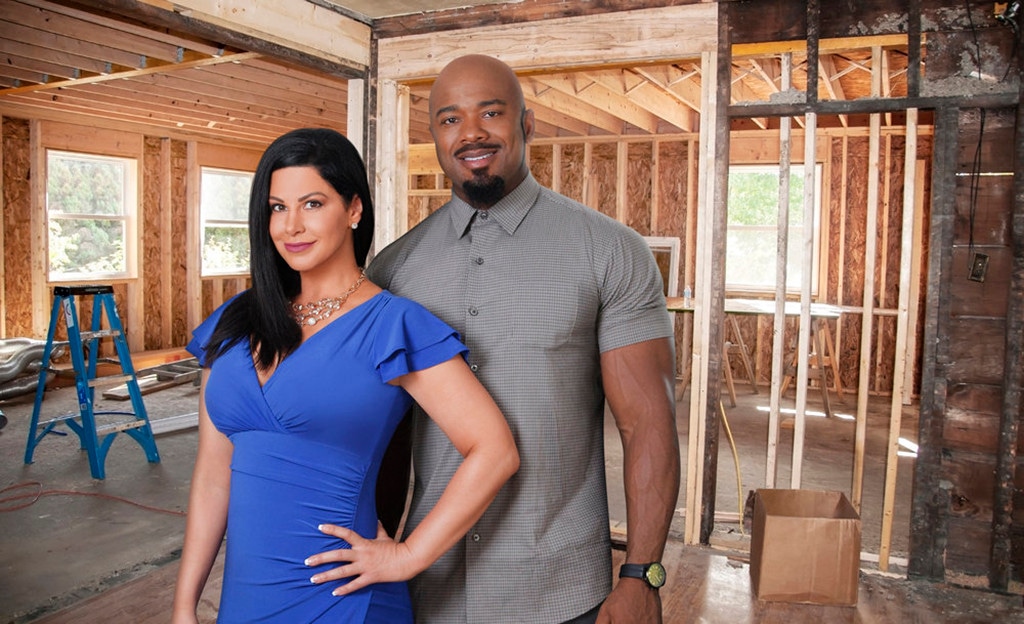 Bravo
Who. Moved. The Cabinets?!
In a sneak peek of tomorrow's finale of Bravo's Flipping Exes, Nina and Michael go on a walk through of one of their renovation properties and something is amiss, according to Nina. 
Michael sees nothing wrong. These are the cabinets, he says. This is where you guys laid them out! 
Nina's sure this was not where the cabinets were supposed to be, and Michael is sure that the cabinets are exactly where the cabinets are supposed to be, especially because he can still see the blue tape underneath. 
Nina suggests that maybe one of the people who was putting in the floor moved some of the tape, which is ridiculous right, because why would they put the tape back? 
Turns out Nina's not so wrong after all, thanks to some footage of the floor being laid down. 
You'd really think an argument about cabinet placement wouldn't be that entertaining somehow it is, and something tells us that floor guy's going to be hearing about this from Nina! 
Flipping Exes ends its first season this week, after seven episodes chronicling former flames Nina Klemm and Michael LeSure and their home-flipping business, which began after their breakup. 
Will the cabinets get placed correctly?! Tune in tomorrow to find out! 
Flipping Exes' season finale airs Tuesday at 10 p.m. on Bravo.
E! and Bravo are both part of the NBC Universal family.