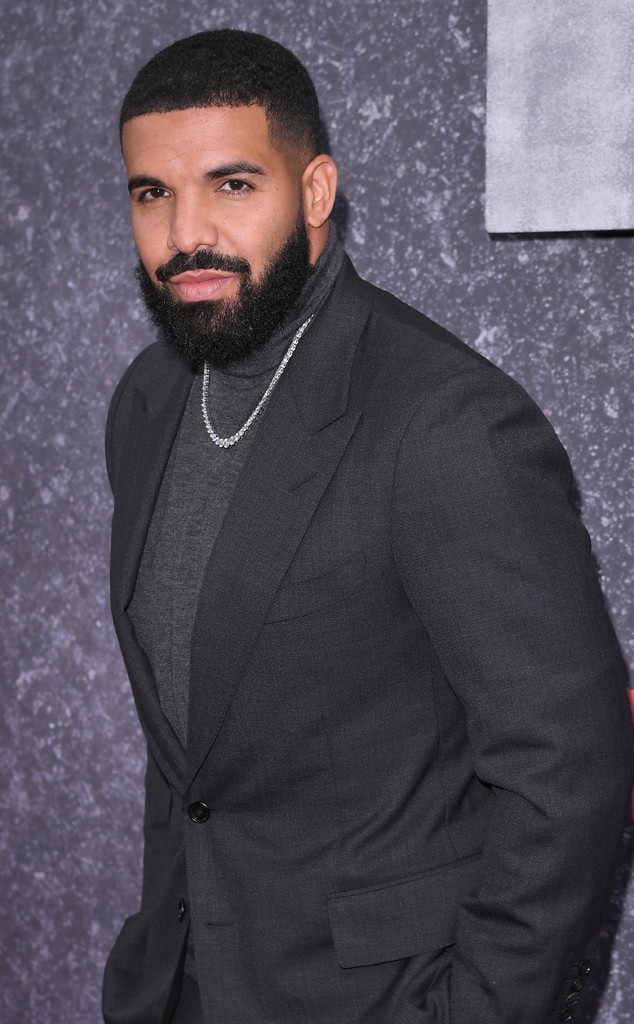 Anthony Harvey/Shutterstock
When the alcohol's flowing, sometimes Champagne Papi remembers Jimmy Brooks. 
Late Thursday, Drake shared a personal tidbit with his near-60 million Instagram followers. "Sometimes when I am drunk and bored in the club I stare down and see degrassi scripts....no rap [cap]," he wrote in a post. 
As proof, the star uploaded a snap of himself in what appears to be a bar or club gazing down at the floor. The rapper finished the Instagram post with a second photo, this time a throwback shot, of him as a young star by the name of Aubrey at a table read for Degrassi, on which he starred from 2001 through 2008. 
The standout post naturally spurred plenty of commentary, including from his former co-stars Lauren Collins and Cassie Steele, who portrayed Paige and Manny on the hit series. 
"You too?" Collins quipped. 
"Same," Steele added. 
Shortly after his time on the show, Drake released his first EP and came out with his debut studio album, Thank Me Later, in 2010. As they say, the rest was history for the four-time Grammy winner. 
But, as evidenced by his post, more than a decade later, he hasn't forgotten about Jimmy Brooks.