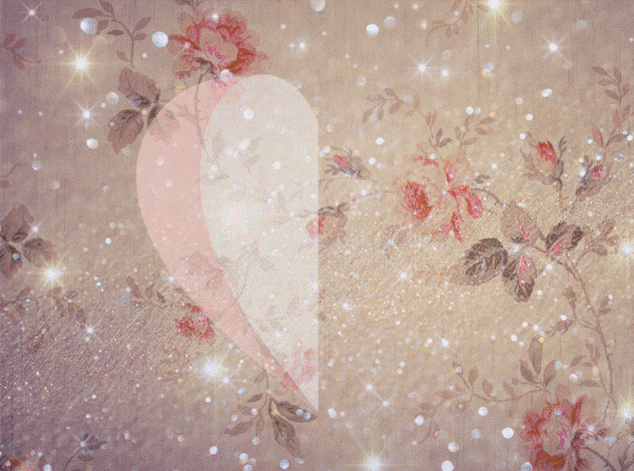 Melissa Herwitt/E! Illustration
So when's the wedding, you two?
Not an untimely question for Justin Bieber and wife Hailey Bieber, who married each other a year ago in about as simple a ceremony as any two celebrities could want these days, with just the preacher and one other witness to share the moment, but are planning to take their vows again in front of a bigger crowd in the very near future.
And oh, didn't they play coy about it last summer, content to let the uncertainty they left in their wake—they may as well have hung a "Just Married?" sign on the back of their ride—carry the day.
"I understand where the speculation is coming from, but I'm not married yet!" Hailey tweeted-then-deleted.
But the longtime friends turned on-again couple—who had dated several years prior but were barely engaged for two months before showing up at a New York City courthouse on Sept. 13, 2018, a Thursday—really did make it official. The model previously known as Hailey Baldwin soon become Hailey Bieber on social media and certain members of her famous family, at least, didn't shy away from just admitting that the nuptials had occurred.
Still, there were plenty of cynical reasons to think this wasn't the hottest idea—too fast, too young, too impulsive and did we mention too fast?
But it's been a year now, and despite the world's best efforts to poke holes in this fairy tale, the Biebers are getting ready to celebrate their union with a big wedding at the Montage Hotel's Palmetto Bluff location in South Carolina after 12 months of proving to themselves (among others) that they're really there for each other, through thick and thin, ups and downs, triumphs and trolling.
"The thing is, marriage is very hard," Hailey said in the March 2019 issue of Vogue, which featured Mr. and Mrs. Bieber on the cover. "That is the sentence you should lead with. It's really effing hard."
And at 22, she has become the port in the storm for her husband.
"It's taken me years to bounce back from all of these terrible decisions, fix broken relationships, and change relationship habits," Justin—who has not been shy about sharing his progress on this emotional journey with his faithful Beliebers—shared on Instagram Sept. 2.
"Luckily god blessed me with extraordinary people who love me for me. Now I am navigating the best season of my life 'MARRIAGE'!! Which is an amazing crazy new responsibility. You learn patience, trust, commitment, kindness, humility and all of the things it looks like to be a good man."
And it has indeed been a learning process for the 25-year-old, who burst on the scene when he was 14 and nearly imploded for good before he turned 21.
"It's been so hard for me to trust people," Justin told Vogue. "I've struggled with the feeling that people are using me or aren't really there for me, and that writers are looking to get something out of me and then use it against me. One of the big things for me is trusting myself. I've made some bad decisions personally, and in relationships. Those mistakes have affected my confidence in my judgment. It's been difficult for me even to trust Hailey."
Looking at her, he added, "We've been working through stuff. And it's great, right?"
Hailey has been the less loquacious of the two on social media, sharing plenty of pics of Justin but being more inclined to caption them with a simple heart-eyed emoji or, sometimes, a bit of teasing, such as when she captioned a pic of the singer in an all-white outfit one day as "ice latte almond milk."
"Better at 70 baby," Bieber recently captioned a photo of him and the missus walking hand in hand. "I love you more everyday. You challenge me, strengthen me and your [sic] overall way cooler and more awesome than I am and I'm okay with that."
You would think that's a sentiment that 100-percent of people could get behind, but from the grammar police to the PDA-averse, the Biebers have encountered plenty of trolls on the occasions they've shared their enthusiasm for each other publicly.
Most of the time they ignore it, because otherwise Justin wouldn't have time for music and Hailey wouldn't be available for photo shoots.
But Justin went ahead and clapped back this month to a critic who couldn't stomach any more sweetness, writing, "Honouring your wife publicly is actually such an amazing respectful thing to do. It's not only reassuring to her it's also a way of giving people something to look forward to. I'm not forcing it down anyone's throat, YOU follow ME. Should I not make songs about loving my wife or being in love or is that shoving down my love for her down your throat too.
"This is my life. Unfollow me if you don't like what I post."
Bieber's ever-vigilant manager Scooter Braun chimed in, too, writing, "Or you could just unfollow him and allow him to post his love and appreciation for his wife whenever he wants. If more of us took his example and showed that praise maybe it would be the status quo and not the exception."
Last summer, before Bieber became a married man, Braun sat down with The Guardian and recalled some of Justin's diciest days, when the Canadian YouTube sensation turned global superstar and sometimes-cautionary tale was having legal troubles or being called out for questionable behavior seemingly every other day.
"I was not going to give up on him, I was not going to let him die, I was not going to put him in that position of: 'Oh, let's just keep him working,'" Braun said.
Talking about Bieber's renewed faith, he added, "At the end of the day, I would choose this result over what I was dealing with, a thousand times over. The best thing that happened to Justin Bieber is that he found God. He was able to remove himself from being worshiped, and realize he's in service to others. Because I don't think human beings are built to be worshiped."
Bieber also re-found Hailey, who he had called in 2016 "someone I really love," but also someone he wasn't entirely prepared to commit to yet. So in that respect, they waited a long time to tie the knot.
In February a source told E! News that Justin was leaning heavily on his wife as he battled depression, and was "seeking all the help he can get"--a positive move that in and of itself was a far cry from the days the "Where Are ÜNow" singer spent surrounded by enablers and in denial that he needed help.
"I got really depressed on tour," he told Vogue early this year—having just returned from a group therapy retreat that he left early—about canceling the last 14 dates of his Purpose Tour in 2017 after performing 150 shows over 16 months in 40 countries. "I haven't talked about this, and I'm still processing so much stuff that I haven't talked about. I was lonely. I needed some time."
Rodin Banica/WWD/REX/Shutterstock
He and Hailey had also recently seen a marriage counselor in Seattle who had been recommended to them by friends, and they were still figuring out how to process all the life experience that came before the life they're trying to lead together now.
When they dated the first time around, Hailey told Vogue, "Negative things happened that we still need to talk about and work through. 'Fizzled' would not be the right word—it was more like a very dramatic excommunication. There was a period where if I walked into a room, he would walk out."
They first met when Hailey was only 12 when she asked her dad if they could go to Rockefeller Plaza and watch Justin Bieber perform on Today. Turned out, Stephen Baldwin had an in or two at NBC and she got to meet the 15-year-old "Baby" singer. They became friends down the road when they saw each other at a Hillsong church service in New York, dated briefly in 2016, and in June 2018 they reconnected at a conference in Miami hosted by Vous Church (and Kimye wedding) pastor Rick Wilkerson Jr.
"The common denominator, I promise you, is always church," said Hailey, who was raised in a religious household (and by a father, Stephen Baldwin, who battled a drug problem before she was born). "By then we were past the drama. I just gave him a hug. By the end of the conference, he was like, 'We're not going to be friends.' I was like, 'We're not?'"
"I'm the emotionally unstable one," Justin shared. "I struggle with finding peace. I just feel like I care so much and I want things to be so good and I want people to like me. Hailey's very logical and structured, which I need. I've always wanted security—with my dad being gone sometimes when I was a kid, with being on the road. With the lifestyle I live, everything is so uncertain. I need one thing that's certain. And that is my baby boo."
So, the past year has provided both emotional upheaval and some serious settling down, mentally and geographically.
"I prayed to feel peace about the decision, and that's where I landed," Hailey recalled the emotional roller coaster she rode as a newlywed. "I love him very much. I have loved him for a long time."
Last summer Justin bought a house outside Toronto and they moved in after they got married. They're also frequently in New York, where Hailey was her usual vivid presence during Fashion Week, and L.A., and Justin insists he isn't expecting Hailey to manage their estate or anything too grown-up sounding.
"I think we can be married and still have fun and enjoy our adolescence," he said. "That's something we're talking about."
In the meantime, Hailey—who did adolescence proud at Coachella with Kendall Jenner this year—has admitted to being a hoarder of electrical cords, cables and chargers (she's just like us!) "because you never know," and though she regularly cycles clothes in and out of the house, she considers all the knickknacks keepers.
She shared with Elle earlier this year that Jeremiah 29:11 was her go-to scripture at the time, explaining, "In that verse, G-d says, 'For I know I have plans for you, plans for a hope and a future for you, plans to prosper and not harm you.' I think it's a hopeful thing to look at in my life right now, that the best is yet to come."
Sure enough, now they're celebrating a year of marriage, and their more lavish I-dos are imminent.
It's going to be "a very fun wedding," father of the bride Stephen Baldwin told TMZ last month. And the actor heartily approved of his son-in-law's recent soul-searching, saying Justin was "taking some more time to himself. Many people don't know he is quite a family man. I think he has grown leaps and bounds in the past year."
It sounds as though Hailey, however, may be the one with the final say when it comes to the big day details. But we're betting Justin is cool with that, being such a big fan of his wife's style and all.
"Hailey is working on all the last-minute wedding details and finalizing plans," a source tells E! News. They've enlisted planner-to-the-stars Mindy Weiss, who will fly in a few days early to oversee the set-up. 
"They want to ensure the wedding is as private as possible," the source adds. "They are going over the day-of timeline and who is doing what. Hailey and Justin are figuring out the ceremony and all the small details. They both want to go big and make it a huge celebration of their love.
"They're both very excited to be saying vows in front of their family, friends and God," which they feel will make their entire union feel more "formal and official. They can't wait and are excited to get there and have a big party with everyone they love."