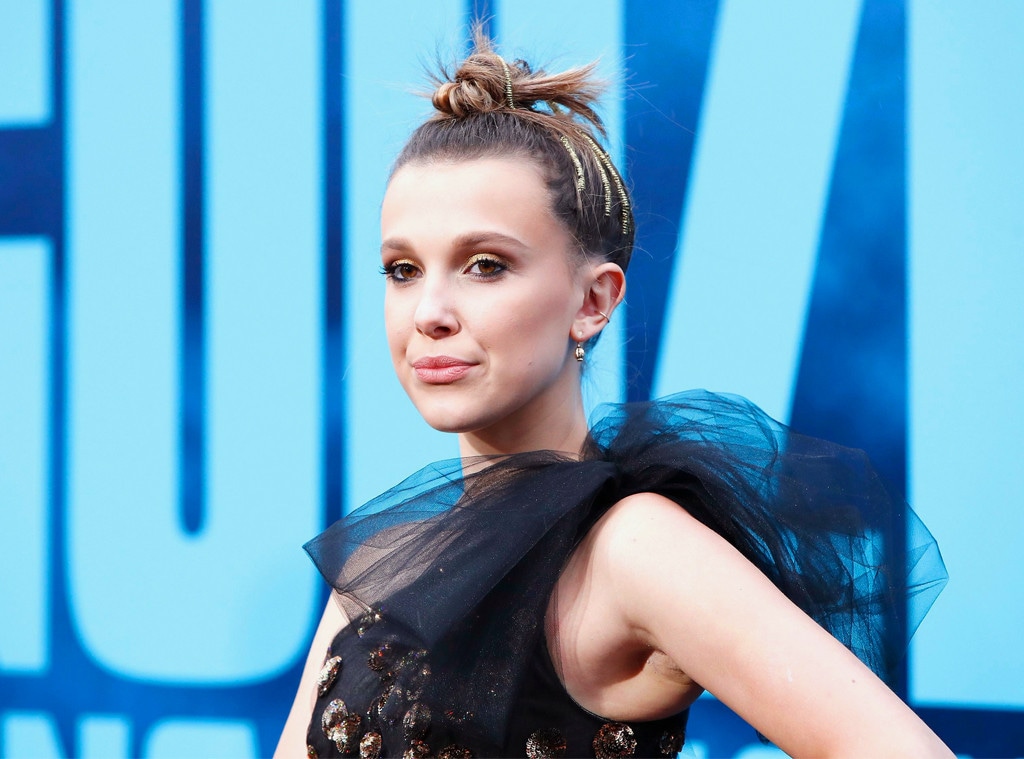 NINA PROMMER/EPA-EFE/Shutterstock
Millie Bobby Brown is learning as she goes.
The Stranger Things star took to Instagram on Thursday to address the criticism she received over a nighttime skincare routine tutorial.
"I'm still learning the best way to share my routines as I get to know this space better—I'm not an expert," she wrote in a note posted to the social network. "I thought doing a quick video replicating my personal process for that night was okay, but that's not what was conveyed. I understand, I appreciate all of your feedback on this journey, please keep sharing your thoughts and I will too. Ily guys x #LovedAndLight."
The 15-year-old actress posted the tutorial on YouTube last weekend. In the one-minute and 50-second clip, the celebrity talked about the products from her Florence by Mills line and walked viewers through a routine, which included using a face mist, a scrub, a face wash, a moisturizer and a lip oil.
However, viewers had some serious questions about the video—mainly over if she actually used the products. For instance, some wondered why her hair was still dry and why her makeup was still intact after allegedly washing her face. 
"You know how when you actually wash your face with water your hair gets a little bit wet or damp around the face? She kept saying she was washing the soap off, but her hair was perfectly dry at all times," one YouTube commenter wrote. "I would have expected to see a little remnant of the rinsing process at least since she rinsed at least twice over. And the [mist] kinda didn't get on her face. This was weird. The eye makeup was still on."
Others questioned the sporadic cuts throughout the video, which usually took place right after she said she was going to "wash off." Some even accused the celebrity of using empty bottles.
"The moisture bottle was literally empty," one viewer wrote. 
"You can literally tell that there's nothing being used on her face by the sound of her DRY hands," added another.
As they say, live and learn.