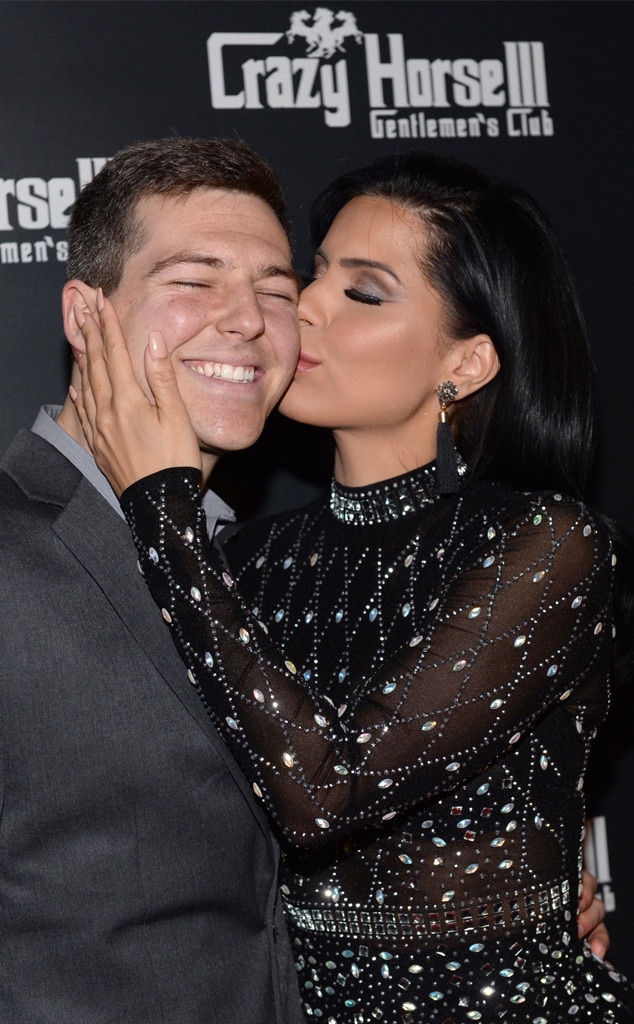 Bryan Steffy/WireImage
Larissa Dos Santos Lima is back on the market. 
The 90 Day Fiancé star announced her breakup from Eric Nichols via Instagram on Wednesday. In a lengthy statement titled "Break up Note," Larissa said that she and Eric "decided to break up and go our separate ways" after eight months of dating. 
"There is no hard feelings or [regrets], but I need to look in my own soul and focus on being the best Larissa I can be," she continued. 
Referencing her previous split from 90 Day Fiancé co-star Colt Johnson, Larissa explained, "I try to heal one painful breakup by jumping in relationship with Erickee but I know now I need to work on me and focus on my healing of my scars. [I'm] not sure what will come of the future but I am excited for it."
Soon after Colt filed for divorce from his wife of several months in February, she celebrated the split alongside her new boyfriend at a Las Vegas strip club.
At the time she told E! News, "I like that he's the complete opposite of 'Coltee.' He's independent. He takes care of himself. He's not a mama's boy." 
But unfortunately for Larissa and Eric, who met on Tinder, their spark died out rather quickly. 
Watch:
"90 Day Fiance's" Larissa Dos Santos Lima Celebrates Divorce in Vegas
Despite the split, Larissa remains optimistic about her future. As she concluded in her statement, "I look forward to this time in my life as a reflection on my own personal [dreams] and goals I set to do. Thank you for all your love, strength and support to me always." 
Larissa settled her divorce from Colt in April. One month later, a judge ordered her to 48 hours of community service and pay $345 after settling a domestic violence charge brought forth by Colt.