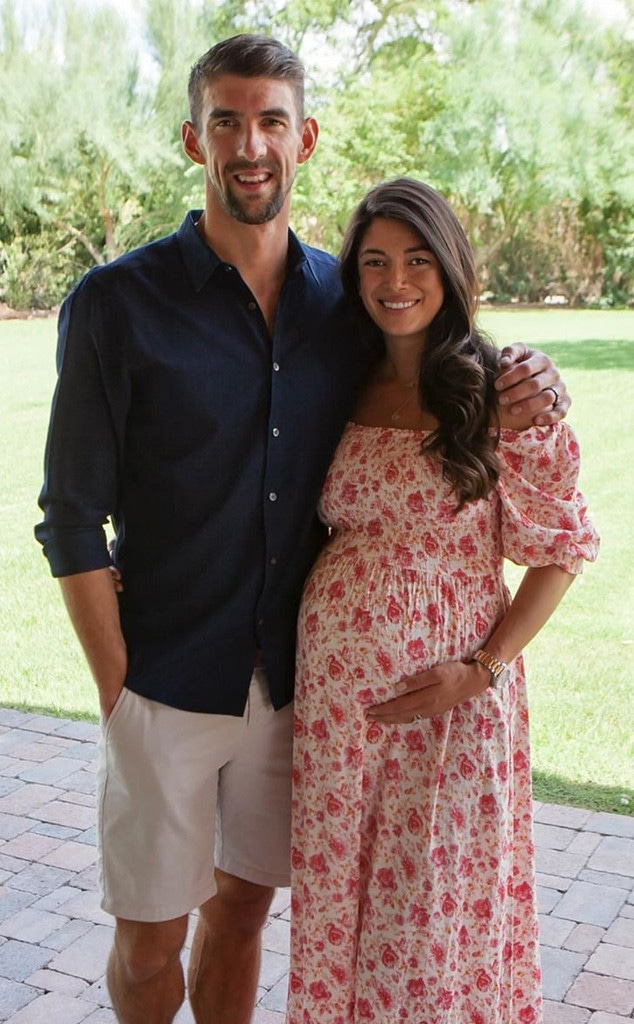 Instagram
Michael Phelps has another big reason to celebrate today!
The Olympic athlete and his wife Nicole Michele Phelps welcomed their third child into the world—a beautiful baby boy.
"Family of 5! Welcome @mavericknphelps to the world! Born 9-9-19," the gold medalist shared on Instagram with a family photo from the hospital. "Mama and baby are healthy and the boys are pumped to be big bros! #housefullofboys."
Nicole also confirmed the news on Instagram with a group photo shortly after giving birth.
"We welcomed Maverick Nicolas Phelps into the world on 9/9/19 at 36 weeks and 2 days. Our lil big man was 6lb 5o and 20". He instantly has stolen all of our hearts and keeps me an ecstatic mommy of boys," she wrote to her followers. "I can't wait to walk this journey surrounded by my men. #familyof5."
The news comes shortly after the proud parents were treated to a special pre-baby celebration with family and close friends.
"We had such a sweet baby sprinkle yesterday," Nicole revealed earlier this week. "Can't believe we're going to be a family of 5!! #boyorgirl."
And yes, you read that right. It doesn't appear that the couple knew the sex of their baby until the special due date.
What fans know is both Michael and Nicole love being parents. And they also love celebrating their milestones together.
"Happy #nationalbestfriendday to @mrs.nicolephelps!" Michael previously shared on Instagram. "I am the luckiest person in the world. Love you so much!!"
And while the days of winning gold medals may be over, Michael is the first to admit that fatherhood is one special gift. Fortunately, he learned from the best. And yes, we're totally talking about his own mom who was front row when he won his gold medals.
"Nobody can really prepare you for it, you're going through it and you're learning as you go," he previously shared with Today. "Watching her as a parent, watching her as a mom, she's the best. She's always reading things and just trying to make sure that his life is the best that we can make it."
Congratulations to Michael and Nicole on their newest arrival!