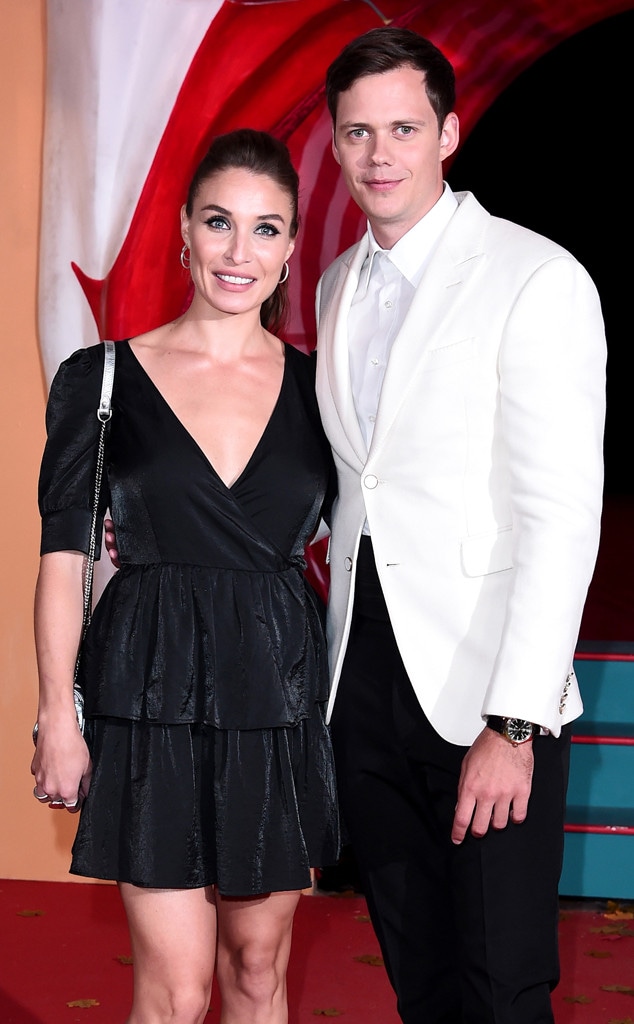 Eamonn M. McCormack/Getty Images
Bill Skarsgård is peeling back the mask to reveal the man behind the terrifying Pennywise costume.
Since taking on the role of Pennywise the Clown for It, it's become nearly impossible to separate the monster from the actor. Once a viewer witnesses the terrifying smile from Pennywise and hears his eerie voice it's pretty hard to look at Bill the same way.
But as everyone knows, Bill Skarsgård is just a normal guy who comes from a famous family of actors. It's simply the makeup that makes him look so spooky!
Luckily, his girlfriend Alida Morberg and their 11-month-old daughter aren't ones to be frightened by his appearance. In fact, it seems his daughter has taken a liking to his character. "I've gotten a bunch of fun merch and stuff throughout the years, so her little baby room is filled with all these Pennywise teddy bears," he shared on The Late Show With Stephen Colbert. 
And in an interview with Good Morning America the actor revealed that he would frequently Facetime his girlfriend and daughter while in full costume. Of course, the little one was only 2-weeks-old so he said, "She didn't know." But, he will be able to share it with her when she is a bit older cause he made sure to get a "great screenshot" of it. 
In a previous Instagram post, his girlfriend shared that she is "so scared" of horror movies, but, admittedly, it was difficult for Bill to avoid talking to her in full Pennywise attire while on-set. "I would be in the whole get-up sometimes for 14-hours straight," he shared. 
But his hard work has definitely paid off. It: Chapter 2 is being applauded by critics and fans of the Stephen King novel, with many people calling for a chapter 3. No word yet on whether the studio will meet their demands, especially since the books ended where the movies do, but Skarsgård told Entertainment Weekly he is willing to reprise the role if they could "make something interesting out of it."