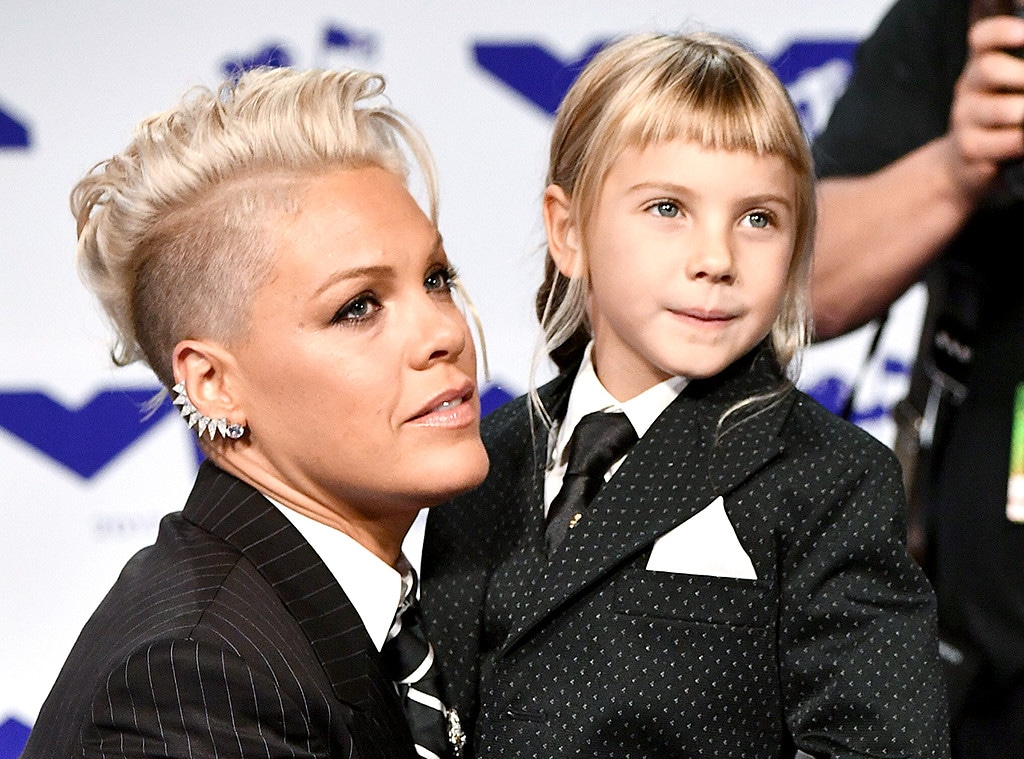 Rob Latour/Shutterstock
If it wasn't clear already, Pink's daughter Willow Hart is certainly taking after her mom.
In a photo shared by dad Carey Hart, the 8-year-old debuted an edgy, shaven haircut, similar to a look her superstar mom has rocked.
"Loving my punk rock daughter," the motocross champ wrote on Instagram. "Remember everyone, fly your own flag. There is no box to be put in. Its better to be your own self. Own it, and love it. And if anyone has a problem with it, tell them (politely) to move on."
"Cant wait to see the woman you grow up to be," he continued. "I have a feeling you are gonna be strong, fierce, companionate, and caring. I'm so proud of you, willow."
Her style isn't the only trait she's inherited: Willow has also proved she has her mom's musical gifts. In a 2018 video, the adorable duo came together to record a new version of "A Million Dreams" for The Greatest Showman—Reimagined album.
"I think you're fun," Pink gushed to her daughter. "I'm glad I have you."
Still, the "What About Us" singer is cautious when it comes to sharing pictures of her family on social media. (She and Carey also share son Jameson, 2.) After all, as she's unfortunately come to learn, the Internet isn't always the nicest place.
While on her Beautiful Trauma tour earlier this year, the rockstar posted tons of pictures of her kids backstage and even watching her perform. However, she soon came under fire when a fan shamed her for oversharing.
"I also like to remind people to stop being TOTAL DOUCHE BAGS TOO," Pink wrote back. "Consider this your reminder, F--ko."
Months later, she was on the defense again after Instagram users criticized a shot of her kids running through Berlin's Holocaust Memorial.
"For all of the comments; these two children are in actuality Jewish, as am I and the entirety of my mothers family," she clapped back. "The very person who constructed this believed in children being children, and to me this is a celebration of life after death. Please keep your hatred and judgment to yourselves."