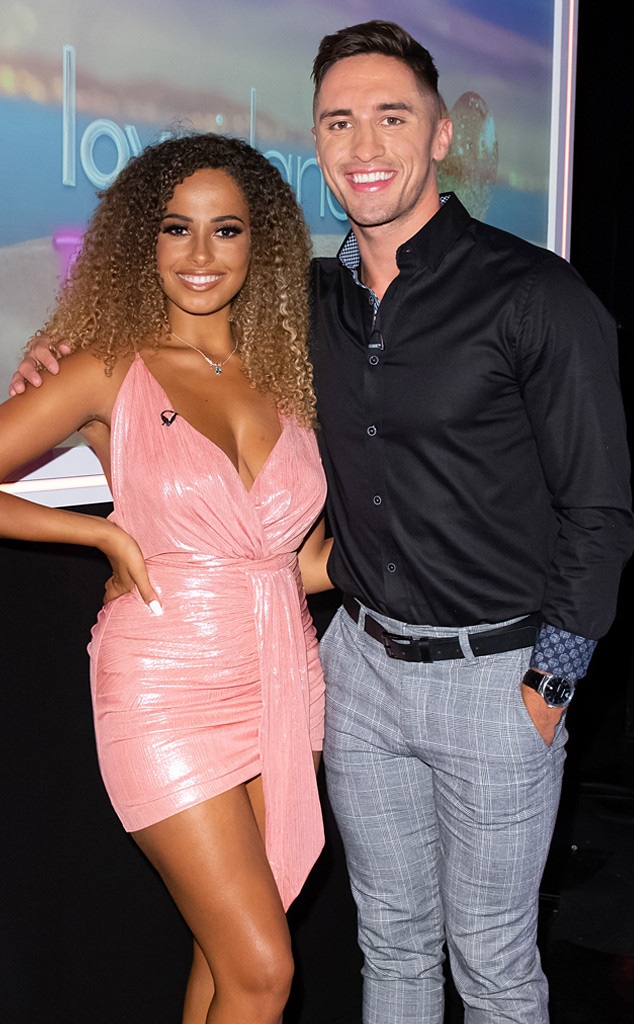 Jonathan Hordle/Shutterstock
All it took to end Love Island winners Greg O'Shea and Amber Gill's relationship was a simple phone call.
Yep, that's right. It's been a mere 39 days and the winners of season four have already called it quits.
In an interview with The Late Late Show (the Irish version, not the one with James Corden), the rugby player reveals that he and the Brit parted ways over the phone, contrary to rumors that he broke it off over text. "This whole thing about a text isn't true. People just want to sell stories," he insists. 
Nonetheless, fans are still up in arms over the fact that Greg is willing to call it quits on a girl that he is "mad" about so easily. But Greg tells the host, "You need to be realistic about the situation. She lives in the U.K., every brand wants to work with her, every event wants her there, of course she deserves all of it and I decided to come back to Ireland and do my thing here."
Technically, the athlete has some valid points. He shares that he is currently trying to nab a spot on the Olympics sevens team and he has law exams in the near future, so he isn't lying when he says that he's "jam-packed busy." 
O'Shea adds, "You need to take these opportunities by the scruff of the neck."
And it seems that Greg believes he can only do that if he isn't dating Amber. "We're just being realistic about the situation and protecting our careers and that's where we are at the moment," the 24-year-old explains. "We'll see about the future."
Interestingly enough, Amber was scheduled to also be interviewed alongside Greg and third runner-up Maura Higgins. However, as the interview chugged on Amber was in London with friend and Love Island contestant Anna Vakili.
Greg and Amber join the two other couples who split up since leaving the villa. First to call it quits was Harley Brash and the lovable Chris Taylor, followed by Belle Hassan and Anton Danyluk. 
Another one bites the dust!