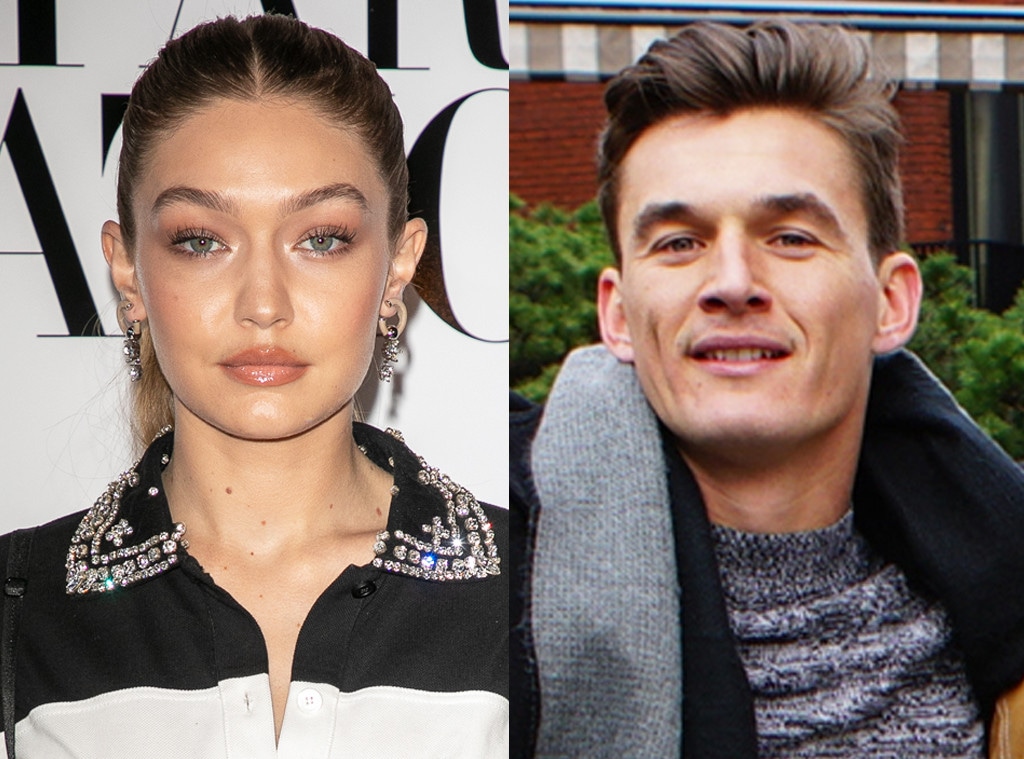 Marc Piasecki/WireImage, Mark Bourdillon via Getty Images
Tyler Cameron accompanied Gigi Hadid as she bid farewell to her beloved grandmother at a funeral service held in the Netherlands. 
In photos published by several outlets, the new couple is seen arm-in-arm and walking alongside Gigi's younger siblings Bella Hadid, Anwar Hadid and his girlfriend, pop star Dua Lipa. Attendees, which also included family matriarch Yolanda Hadid and her boyfriend Joseph Jingoli, dressed in all black for the service, which took place on Thursday in Rotterdam. 
Both supermodels publicly mourned the loss of their Oma on social media, and Gigi posted a photo of her casket covered in flowers. Ans van den Herik passed away at the age of 78 following a battle with cancer. 
"OUR QUEEN ANGEL fought cancer six times in her life with courage, strength, and grace while being the greatest mother and grandmother," Gigi, 24, wrote on Instagram. "She is an honorable guide we will carry with us forever. We love you more than words, our beautiful wonderful Oma."
Yolanda also paid tribute with a heartfelt Instagram post, writing, "I can not imagine this life without you but I pray that I will hear you whisper in the tallest trees and feel your love in the gentle breeze... When I miss you the most, our beautiful memories will hold you close... Our Love is eternal and you will always be with me and i will always be with you beyond the bounds of this realm."
Tyler's presence at such a personal family affair certainly speaks to how close he and Gigi have grown since first linking up last month. In addition to spending time with Gigi's close-knit relatives, The Bachelorette star is even becoming tight with his girlfriend's gal pals, like for instance, Serena Williams and Taylor Swift. Tyler attended a 2019 MTV VMAs after-party with Gigi just last week, and a source said T. Swift "greeted him with a big hug."
"Gigi's friends seem very familiar with Tyler and comfortable around him. He and Gigi were touchy feely and very cute all night," our source described of their evening. 
Watch:
Tyler Cameron Thanks Fans for 2019 PCAs Nom
Both Gigi and Bella are expected to take part in New York Fashion Week, which officially kicks off tomorrow, and it's safe to say Tyler won't be far behind.