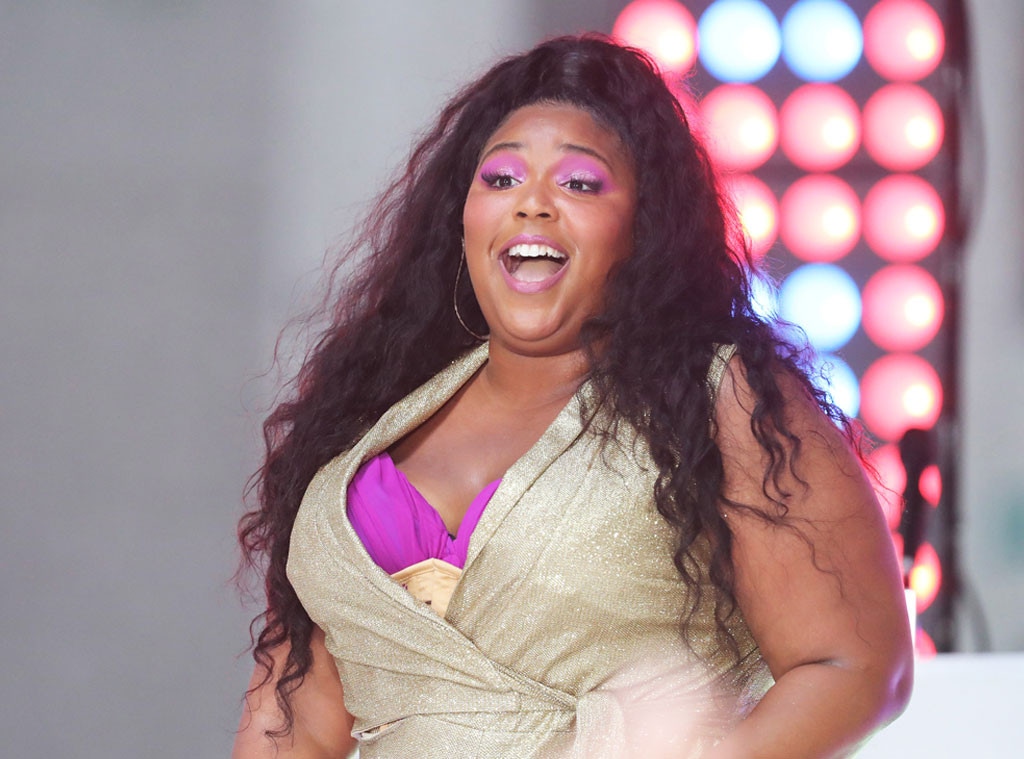 Al Pereira/Getty Images
She's "100 percent that bitch," but even Lizzo can suffer from a breakout. 
The songstress who dominated our summer playlist is just as trendsetting when it comes to a colorful lid as she is to breaking out a flute mid-song. The star's playful beauty look has become her signature in the course of her rise to fame, but it comes with maintenance. According to an interview she gave to The New York Times about all of her beauty regimens, Lizzo's skin was not so happy with her on the road. 
"I was on the road, and I was sleeping in my makeup a bunch. It was so embarrassing. What am I, a child? And I was waking up and thinking I'm invincible, nothing can happen to me! Then one day my face broke out—not even broke out in acne, but red and irritated," she described to the Times. "I was like, 'Oh my God, this is what happens when you party all night and you don't wash off your makeup.'"
Not to fret—after some "skin rehab" consisting of Peter Thomas Roth and Sunday Riley products, the star is now "really into my skin looking naked."
"I'm trying to honor that my skin looks so good now and rock it," she said. 
Of course, the standout performer is still interested in making a splash with her show looks. "Team Lizzo is extremely collaborative. We're always trying to find the next fantasy. If you see me onstage, the look came from someone's fantasy, whether it's the hair, makeup or the outfit. We love the greats. We love Cher and Diana Ross. Those women were so glam and daring and bold. They were both really slim women, so to see those iconic looks on a bigger body is really interesting and new," she told The New York Times. 
Plus, the Urban Decay ambassador shared her method for making the makeup stay put. "Alexx [Mayo, her makeup artist] has techniques to make it stay. Or I just dip my face in a tub of Urban Decay All Nighter makeup setting spray and put a dryer to it," she said. "Ha! Shellac it on."
Scott Dudelson/Getty Images
In addition to the skin on her face, Lizzo also pays attention to the skin on her head. "I'm just getting hip to the skin on top of your head being as important as your face. There are pores there. They can get clogged," she said. "Shelby [Swain, her hairstylist] has this steamer that I sit underneath, and we'll put a little peppermint oil and jojoba oil and steam my scalp. That's my favorite new hair practice."
On the fitness front, the star works out with a trainer in addition to her cardio-centric shows. "We do what he calls total body fitness. We do calisthenics, we do steps, we do a lot of planks, and we do a lot of football drills. We do heavy rope for cardio. I feel stronger for doing it," she described of her fitness regimen. 
""I feel like people look at bigger people and assume they're unhealthy, but they don't look at smaller people and assume they're unhealthy. I feel like my body type doesn't really dictate what healthy is. It's what is happening on the inside," Lizzo told the newspaper. "I love eating fresh food. My goal is to have a garden where I just eat out of the garden. I'm not good at it, but somebody in my life will be a green thumb. Oprah isn't out there planting seeds. Actually maybe she is!"