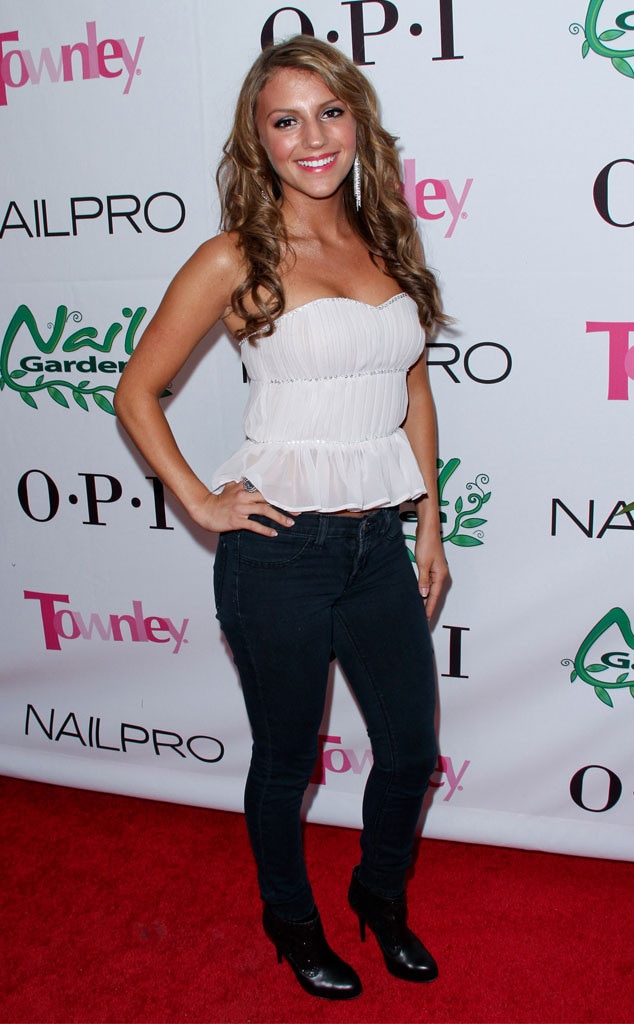 Paul Archuleta/FilmMagic
Jordan Pruitt isn't staying silent anymore.
The former Disney Channel star and The Voice contestant broke her silence on Tuesday afternoon, after alleging that she had been sexually abused by her former manager, Keith Thomas. According legal documents filed on Aug. 14 and obtained by E! News, the 28-year-old singer-songwriter filed a lawsuit against Thomas and her former record label, Hollywood Records, and its parent company, the Walt Disney Co.
She filed a lawsuit on seven counts, including sexual battery of a minor, intentional infliction of emotional distress, negligence, negligent supervision, negligent retention/hiring, negligent failure to warn, train or educate and breach of fiduciary duty.
Moreover, Pruitt claimed Hollywood Records and the Walt Disney Co. both failed to prevent the abuse, which she alleges began when she was 14-years-old and continued until a week before she turned 16.
Pruitt also claims the label forced her to work with Thomas, and sometimes they were together unsupervised. He also acted as her mentor and producer, according to the suit.
"3 weeks ago as "Jane Doe" I filed a lawsuit against my molester and those who enabled him," the 28-year-old star shared on Instagram and Twitter. "No more Jane Doe. I am Jordan Pruitt. Link in Bio to read my story."
Speaking to Variety about the complaint, Pruitt told the publication that "large companies are primarily concerned with sales, money and charts."
"Too often they fall short of protecting the young talent that they are 'supposed' to be caretakers for," she said. "Time and time again we see people in positions of power fail us. I couldn't be more disappointed in how Disney treats their underage talent like cash cows."
Despite the #MeToo movement, the singer-songwriter also shared that many in the country music industry (the area she works in now) are still afraid to come forward with their stories, which is why she is "standing up and speaking out" about her alleged abuse.
"I am standing up and speaking out not only for myself, but for the countless victims across the world who have never been given the opportunity for justice," she said. "It is extremely taboo for anyone to speak about sexual abuse, misconduct and exploitation of minors in the ordinarily conservative and genteel South."
She continued, "Over and above decorum, many fear the repercussions of coming forward for example (getting blacklisted from the industry, losing work, having YOUR reputation tarnished). To many victims, coming forward feels shameful. Even though the #metoo movement has been very powerful for many, there is still much work that needs to be done. No one should ever be punished for telling the truth and seeking justice, period."
In the lawsuit, Pruitt claimed Thomas groomed her for abuse by isolating her and controlling who she could speak to, as well as controlling her professional career and verbally abusing her with negative comments about her looks, intelligence and talent. She also alleges that he groomed her mother by having her gain his trust and letting him be with Pruitt alone.
In 2018, Pruitt opened up about being abused as a teenager on Facebook, which ended up getting deleted (however, she re-shared her statement in July 2019). At the time of her initial post, she didn't name her alleged abuser.
"At fifteen this person had brainwashed me into thinking that the things that were happening were 'natural' and 'okay,' " she wrote. "While I will spare you any of the mind-piercing details, I can honestly and unfortunately say that this man sexually abused me for almost two years of my life. I am a victim of child molestation because of him."
Pruitt signed with her former record label in 2005, when she was 14-years-old. During her time there, she released two albums in 2007 and 2008.
Disney and Hollywood Records have yet to comment on the complaint. Additionally, E! News has also reached out to all parties involved.