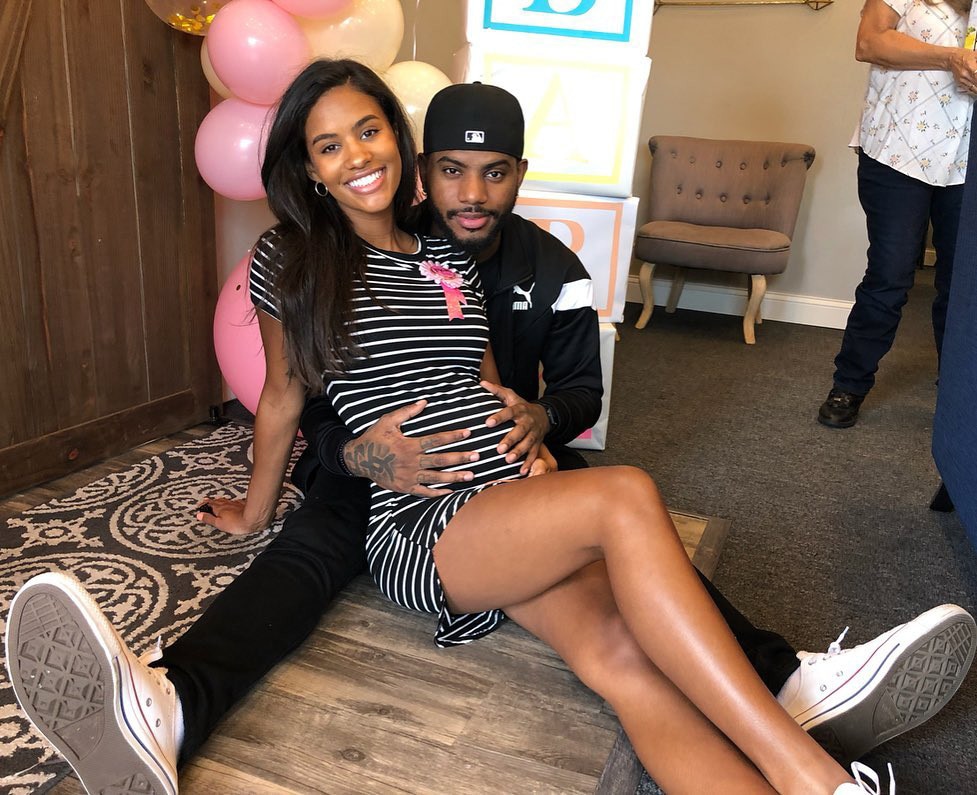 Instagram
Congratulations to Bryson Tiller and Kendra Bailey!
The 26-year-old "Don't" artist and his model girlfriend are expecting a baby girl, the couple announced on Instagram on Tuesday. Kendra shared a series of photos from a celebration for the baby, including one with Bryson cradling her baby bump.
"Been sitting here trying to come up with one of those long deep captions but honestly I'm so bad at that," Kendra wrote alongside the pictures. "All I know is we are super excited for our little girl to get here."
"cant wait for my lil cocoa bean," Bryson commented on the social media post, adding a baby emoji.
The pictures show the couple surrounded by family and friends at the baby bash, which was decorated with pink and white balloons.
A sign can also be seen in the pics that reads, "You are my sunshine."
"AND ITS A GIRL ??? PRETTIEST BABY ALIVE OTW," SZA commented on Kendra's announcement post. "love to u BOTHHHH MAN."
Bryson also has a daughter, Harley Loraine Tiller, born in 2013, from a previous relationship.