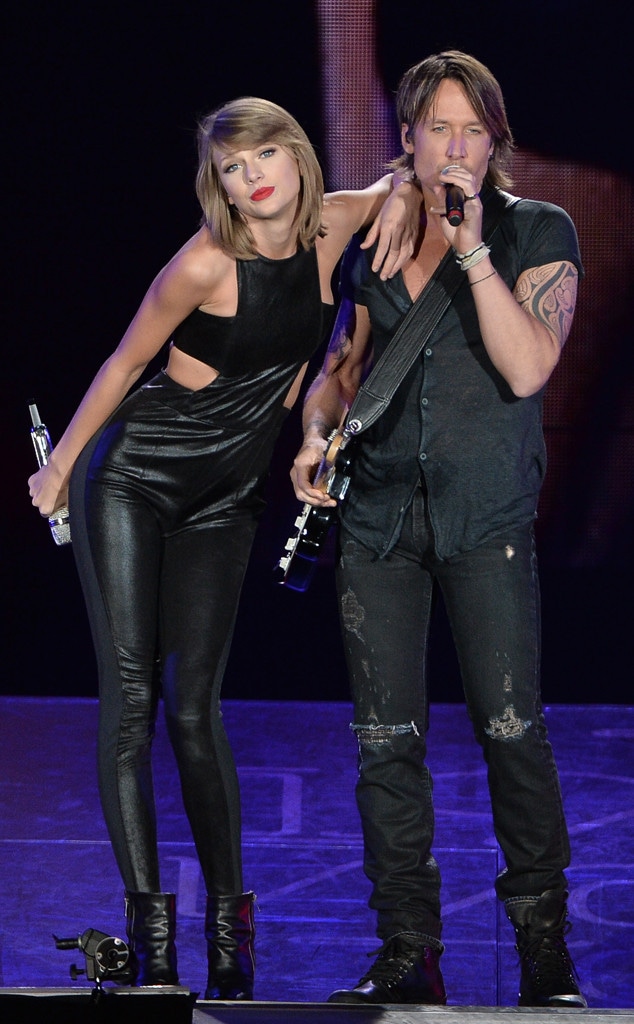 George Pimentel/LP5/Getty Images for TAS
This is a crossover straight out of our wildest dreams and we are never, ever, ever getting over it.
At the Washington State Fair Saturday Night, Keith Urban took the stage and performed a seriously gorgeous cover of Taylor Swift's new song "Lover." And we definitely weren't ready for it.
"Every now and then you hear a song that you love and wish you'd written…." the country star captioned the Instagram video on Sunday. "And a HUGE thx to my band as well- we didn't get to rehearse so.... this is us fully winging it - KU #Lover⁠ ⁠@taylorswift."
And needless to say, like the rest of us, Taylor most certainly cannot calm down right now. "Keith Urban covering Lover flawlessly," she shared with her 121 million followers on Instagram Story. "I am screaming. This is so beautiful."
The song, from the superstar's record breaking seventh album, is easily her most romantic yet.
"My heart's been borrowed and yours has been blue," she belts out on the track. "All's well that ends well to end up with you."
The lyric, which she previewed in her Vogue interview, raised eyebrows on social media with fans thinking she was secretly engaged to longtime love Joe Alwyn. (FWIW, her rep swiftly denied the rumor.)
Like "Lover" the song, Lover the album also holds a special place in Taylor's heart. (And no, it's not because it's the top selling album of 2019.)
"It's the first one that I will own of my work," she told Good Morning America's Robin Roberts, making a nod to Scooter Braun's ownership of her masters. "My contract says that starting November 2020, so next year, I can record albums one through five all over again, so I'm very excited about it. I just think that artists deserve to own their work. I just feel very passionately about that."