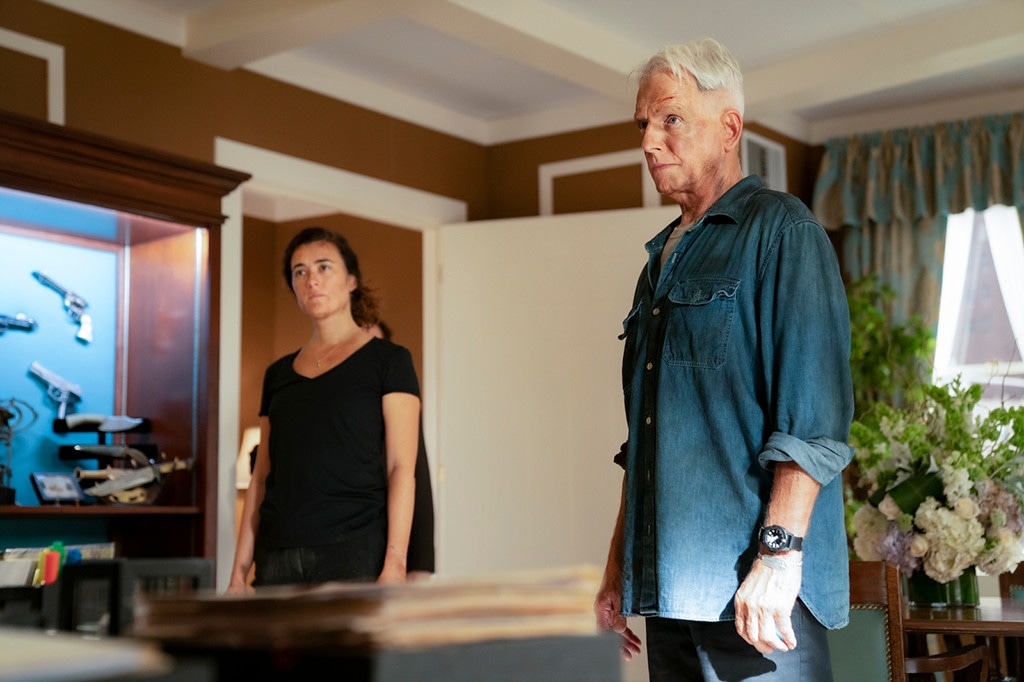 CBS
Ziva is really and truly back on NCIS, but it's not a happy reunion. 
In a new trailer, featuring an unexpected amount of new footage, for season 17 of the CBS drama, Cote de Pablo's character is back from the dead but on the run, and explains to Gibbs (Mark Harmon) that they're both in danger. 
"There's a woman, her name is Zahar, she wants me dead, and now she's after you," Ziva says as she leads Gibbs through a tunnel. 
She doesn't know who this woman is and has never seen her, but she's definitely scared and is looking a little worse for wear. 
The trailer also shows the rest of the team reacting to her return, and they're definitely surprised. 
"Ziva David is freakin' alive?!" 
Yes, Wilmer Valderrama! She is!
Ziva's surprise return came at the end of the season 16 finale, when she suddenly appeared at the top of Gibbs' basement stairs and told him he was in danger. 
Her alleged death had been revealed back in season 13, after de Pablo left the show in season 11. Tony (Michael Weatherly) then also left to go take care of their daughter, Tali, who was left behind when Ziva was apparently killed in a mortar attack, though her body was never found for reasons that are now clear. 
You can watch the trailer below!
According to TVLine's interview with showrunner Steve Binder, de Pablo will be sticking around for at least two more episodes after the premiere, and the direction of her character partly came from de Pablo's own ideas about where Ziva had been. 
"But when she comes down the stairs, saying, 'You're in danger, there's no time for pleasantries,' that was her," Binder said. "That was her idea of how the character should come back—from a place of surprise, and from a place of jeopardy, and in the middle of some chaotic event that's about to occur." 
Based on the trailer above, that event is about to be extremely chaotic. 
NCIS returns Tuesday, September 24 at 8 p.m. on CBS.