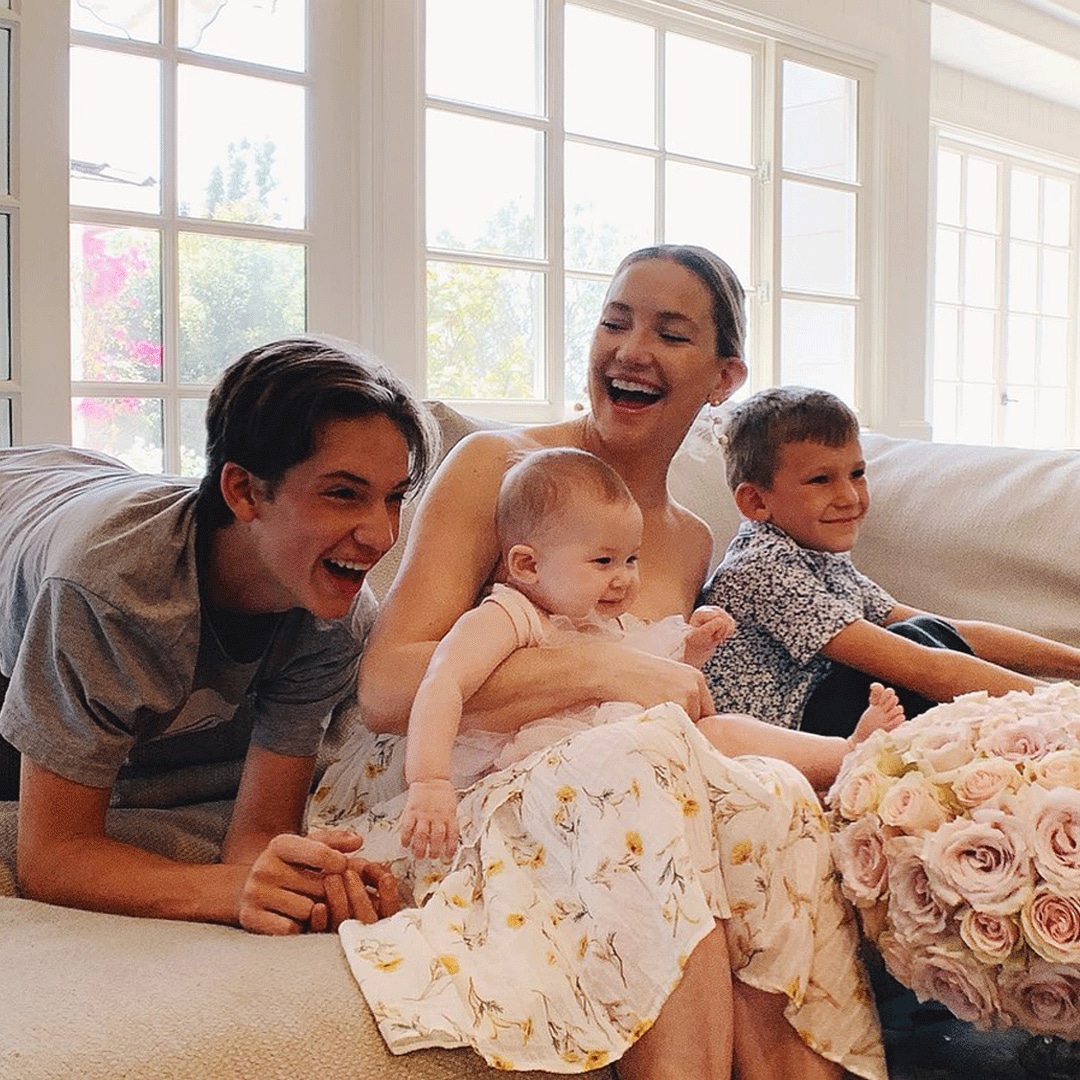 Kate Hudson / Instagram
When it comes to the juggling act of motherhood, Kate Hudson definitely gets how elusive it can be. After all, she has 3,000—er—three kids. 
The actress and designer is newly a mom of three after welcoming her first daughter, Rani Rose Hudson-Fujikawa, with boyfriend Danny Fujikawa in October 2018. The Oscar nominee also has two sons, 15-year-old Ryder Robinson with ex-husband Chris Robinson and 8-year-old Bingham Bellamy with ex Matt Bellamy. 
With everything going on in her life, the star knows how fleeting balance is. "I wish there was a perfect balance," she told Grazia. "The truth is, there's not. I just take it day by day, you know?"
Day by day with routine self check-ins. "Making sure that I feel healthy, that I'm taking a tiny bit of time to make sure that I feel good, mentally and physically, really goes a long way," she told the magazine. "I just started to check in every day. Am I OK? Burning the candle at both ends, spending enough time with my, you know, 3,000 children. We're all doing the best we can, you know?"
However, Hudson isn't doing it alone. "My man is so great and supportive and helpful," she told Grazia of Fujikawa. "To have someone who's so hands-on and so available is just the most wonderful thing. We're a great team."
Plus, there's always grandma Goldie Hawn, Hudson's famous mom. "My mother is awesome," the actress said. "She is my mother, though, so, you know, we have our moments."
As every mother and daughter do! For Kate's cutest family moments, check out E!'s gallery below!