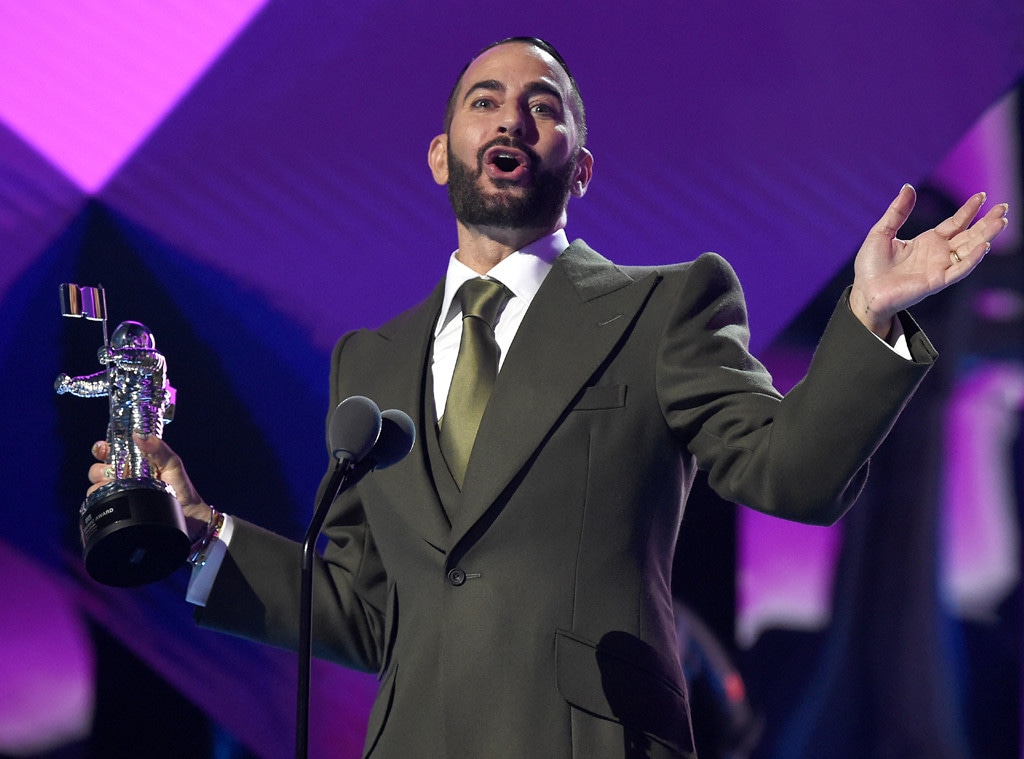 Dimitrios Kambouris/VMN19/Getty Images for MTV
Marc Jacobs made history at tonight's 2019 MTV VMAs. 
The world-renowned mogul accepted the ceremony's first-ever Fashion Trailblazer Award, an honor established to celebrate designers whose mark on the industry is defined by their work with musicians. That makes Jacobs, whose loyal celebrity clientele include Cher, Lady Gaga and Miley Cyrus, the perfect inaugural recipient. 
Jacobs took the stage inside New Jersey's Prudential Center to offer a heartfelt acceptance speech. 
"From the moment I saw the Buggles' 'Video Killed the Radio Star,' MTV taught me how to see music I listened to and love," he shared onstage in a pre-recorded video message. "You gave artists a platform to express their music and ideas through moving image, and gave me a dynamic source of information."
"I am beyond and flattered to be the first-ever recipient of the Fashion Trailblazer Award," Jacobs concluded. 
As for what's next from 56-year-old Jacobs, he recently recruited iconic supermodel Christy Turlington as the face of his Fall 2019 campaign. After more than two decades away, Turlington made an epic return to New York Fashion Week this year at Jacobs' show. 
In reflecting on their joint, classically-styled photo shoot from the campaign, Jacobs wrote on Instagram, "I hope and believe that somehow and someway Christy and I will continue to do wonderful things together for a very, very long time. Everyone involved in this campaign means a lot to me. Some are newer relationships and some are much older ones. They are all important and I value each of them."
Watch:
2019 MTV VMAs: By the Numbers
The Fashion Trailblazer Award was created between MTV and the Council of Fashion Designers of America. As part of the honor, the Marc Jacobs team created a multimedia activation with MTV on the VMAs red carpet that highlighted his unique creative vision and its relation to the music world. 
Congratulations to Marc, and continue tuning into E! News for more updates from inside the 2019 VMAs.