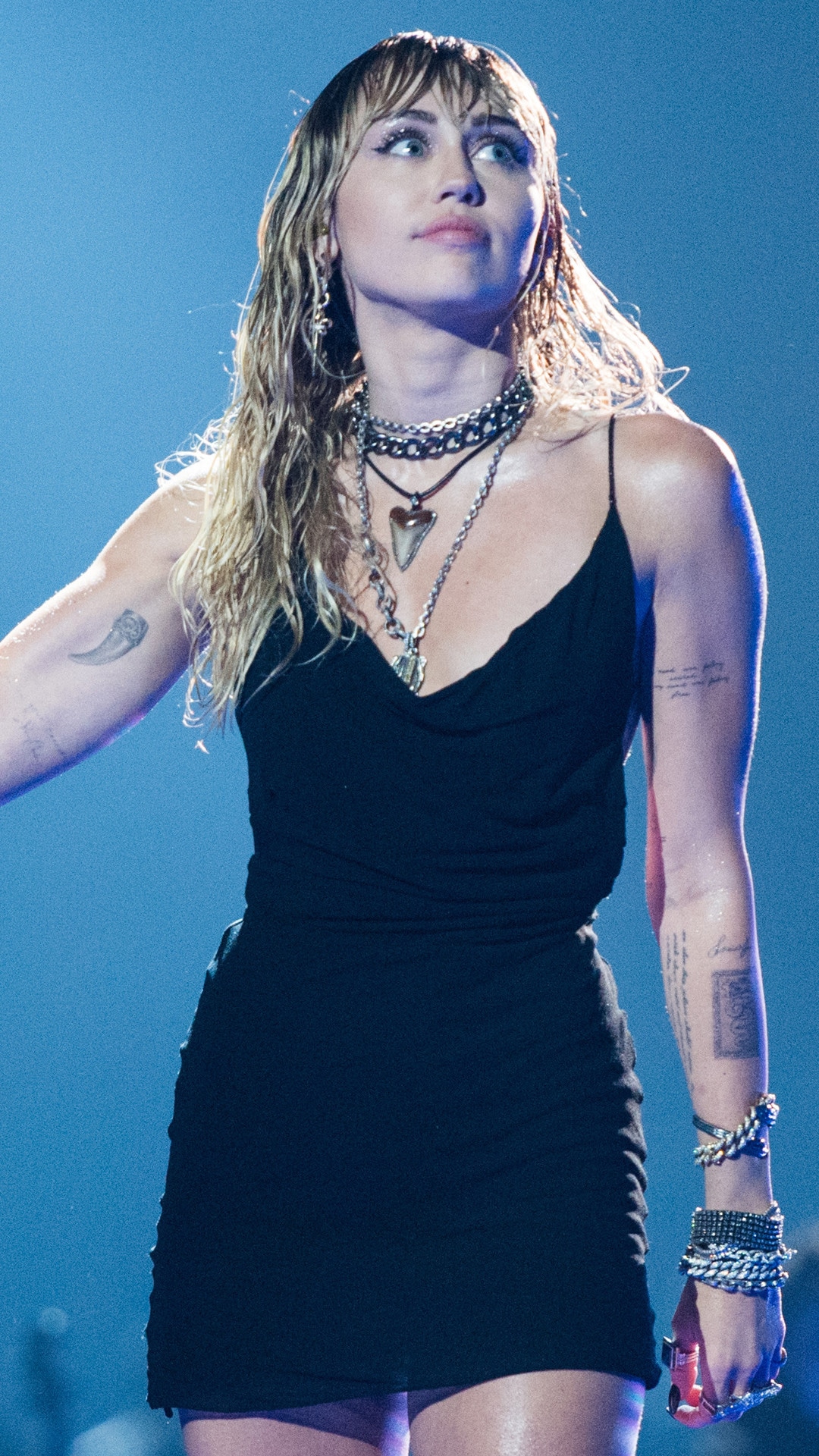 John Shearer/Getty Images
Miley Cyrus and Kaitlynn Carter are celebrating the singer's showstopping performance at the 2019 MTV Video Music Awards.
At the show, the singer took to the stage to perform her new song "Slide Away" for the first time ever. Miley sported a wet-hair look and wore a slim-fitting black dress that gave a dramatic feel to the already somber performance. To accessorize the artist wore silver necklaces. 
She and Kaitlynn were later spotted walking backstage, with Kaitlynn putting her hand on Miley's head at one point. The two skipped the red carpet, but the brief glimpse of the pair allowed fans to see Kaitlynn's business casual outfit. 
Her appearance in New York City comes as a shock to fans who were enraged by the nomination snub. And it seems like even Miley was upset that she wasn't nominated, because she previously told fans there's "no f--kin' way" that she would perform at the show. Clearly, there was a change of plans.
Nonetheless, viewers across the country were more than excited to hear Cyrus sing the heartbreaking song for the first time.
Watch:
Miley Cyrus Drops New Song After Liam Hemsworth Split
Since its release on August 15, "Slide Away" has quickly become this summer's biggest breakup song—especially with it's references to Miley's ex Liam Hemsworth. The emotional lyrics seemingly reveal the struggles that she and Liam experienced in the last few months of their marriage. "But it's time to let it go / once upon a time, it was made for us / woke up one day, it had turned to dust / baby, we were found, but now we're lost / so it's time to let it go," she sings on the track. 
A source previously told E! News, "Miley just wants to be healthy and happy. This isn't easy for her."
Luckily, she has the support of Kaitlynn Carter, who also split from her ex Brody Jenner in recent months. The two women spent a fun-filled few days in Italy, before returning to Los Angeles, where they've spent time with Miley's mom, Tish Cyrus and sister Brandi Cyrus.