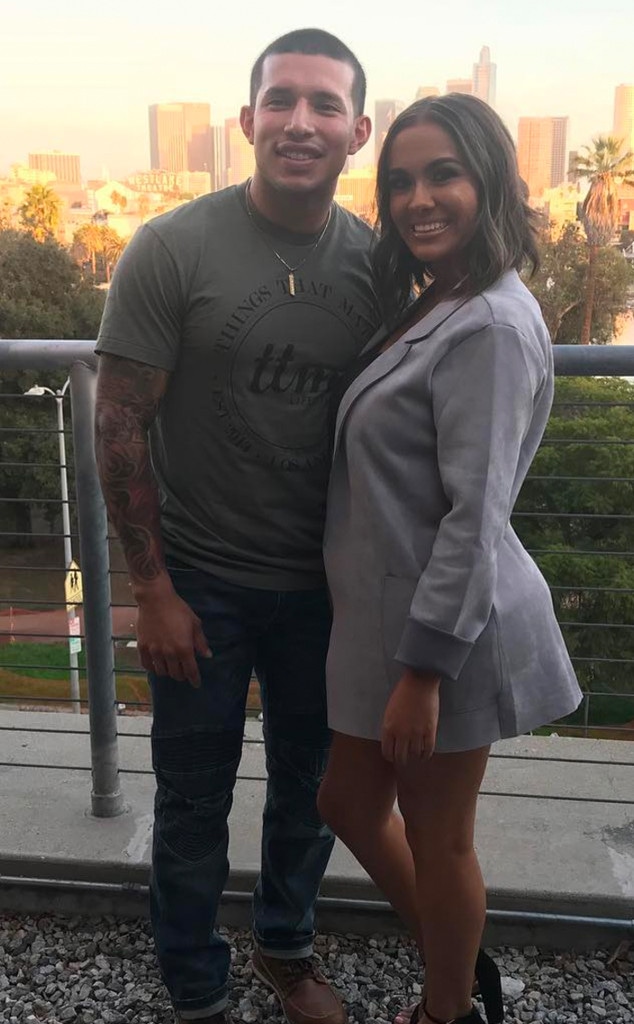 Instagram
Somebody may have dodged a bullet in the romance department.
As Teen Mom 2's Javi Marroquin continues to make news in regards to his relationship with Lauren Comeau, one ex-girlfriend is speaking out on social media.
On Thursday afternoon, Briana De Jesus took to Instagram and shared a recent headline surrounding her former flame.
"Javi Marroquin: Caught Banging One of His Crossfit Students While Lauren Comeau Slept Upstairs," the article stated. Briana then captioned the pic with the message, "Really man?! #ThankGodIGotOut." Ouch!
As Teen Mom 2 fans know, Javi and Briana dated for several months before calling it quits in January 2018.
While both parties moved on with different partners, Briana confirmed earlier this week that she is single after breaking up with boyfriend John Rodriguez. In an interview with Us Weekly, however, she made it clear that the split had nothing to do with Javi.
"Me breaking up with John has nothing to do with the rumored problems Javi is having in his personal life," she shared with the publication. "Javi is old news to me, and I'm not breaking up with John with the hopes of getting back with him. That's just ridiculous."
Briana continued, "Even if Javi did want me back—which I'm certain he doesn't—it's a solid no from my point. We will never, ever be back together."
As for Javi's current relationship status with Lauren, things appear to be a little rocky after police were called to the couple's home last weekend. E! News confirmed with local authorities that there was no arrest made and nobody was taken Into custody.
In fact, authorities said there is no police report because there was no crime. Ultimately, multiple reports have surfaced claiming Javi was unfaithful to Lauren and it may have contributed to the police activity.
Radar Online says Lauren caught Javi and another woman naked in their Delaware home. It is not clear if any sexual activity occurred and E! News has reached out to both Javi and Lauren for any comment on their relationship status.
There's no word as to whether or not the drama will be addressed in the new season of Teen Mom 2 premiering September 10.