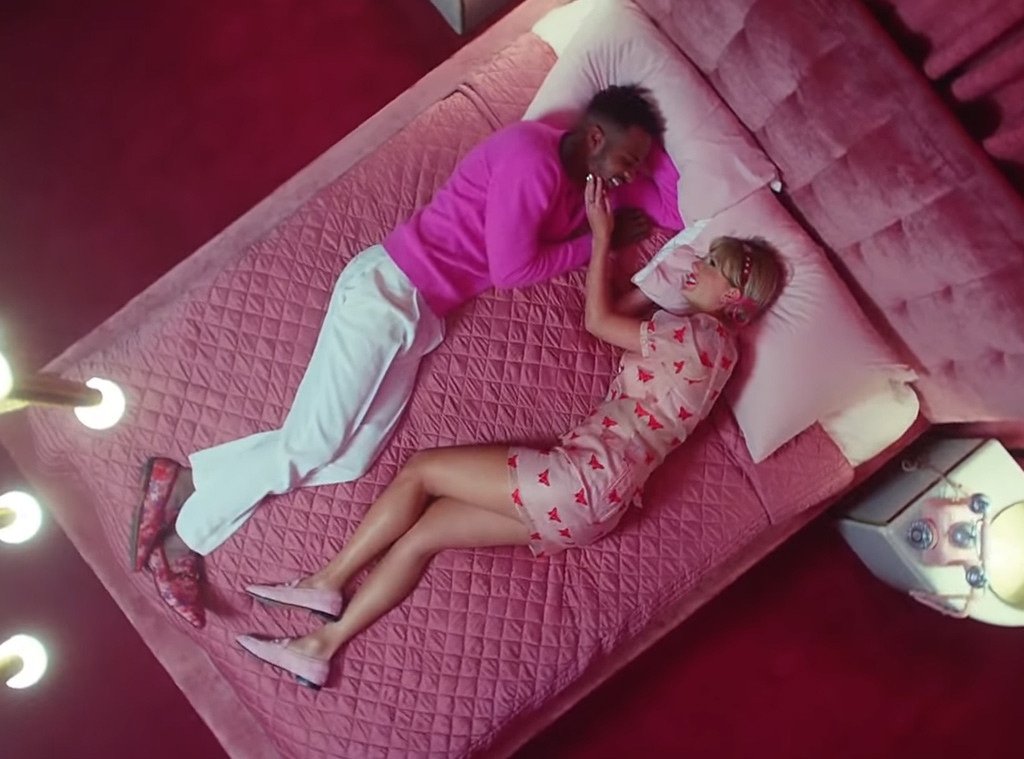 YouTube
Can we always have live streams be this special forever and ever?
Just hours after shutting down New York City's Central Park to perform on Good Morning America, Taylor Swift celebrated the upcoming release of her album with the Taylor Swift—Lover's Lounge (Live) event on YouTube.
The special stream kicked off with an intimate Q&A where the 29-year-old answered burning questions from fans around the world. She also read excerpts from her diary entries, which are part of the deluxe album versions.
"In the thirteenth year of my career, I wanted to do something exciting and retrospective and nostalgic," she explained before sharing parts of her diary at 13 and 19 years old. 
Soon after, viewers were treated to a special appearance from fashion designer Stella McCartney who discussed her collection with the Grammy winner. The pieces, which are all under $100 minus a few special items, will be available at The Lover Experience Taylor Swift Pop Up Shop sponsored by Capital One in New York City starting Friday. 
Before the big, big music video release, Taylor delivered a live performance of her new song "The Archer."
And last but certainly not least, the Grammy winner premiered her music video for "Lover." 
Co-directed by Drew Kirsch, the finished product features leading man Christian Owens who Taylor called "one of the most talented people I know." 
"I really hope you love it," Taylor said before releasing the finished product. "It's a concept I'm so proud of. I'm so so happy this video is coming out so soon." 
This afternoon's live event comes just hours before Lover will be available wherever great music is sold. "The anticipation of this album is extraordinary, with pre-sales quickly approaching one million copies globally," Monte Lipman, founder and chairman of Republic Records, told Variety earlier this week. 
And once Swifties have the opportunity to analyze the lyrics and learn the words to every track, they will be able to watch Taylor open the 2019 MTV Video Music Awards Monday night. 
"One thing about this album that's really special to me is that it's the first one that I will own of my work," the "ME!" singer shared with Robin Roberts earlier today. "Which is a concept that [my fans are] very supportive of."