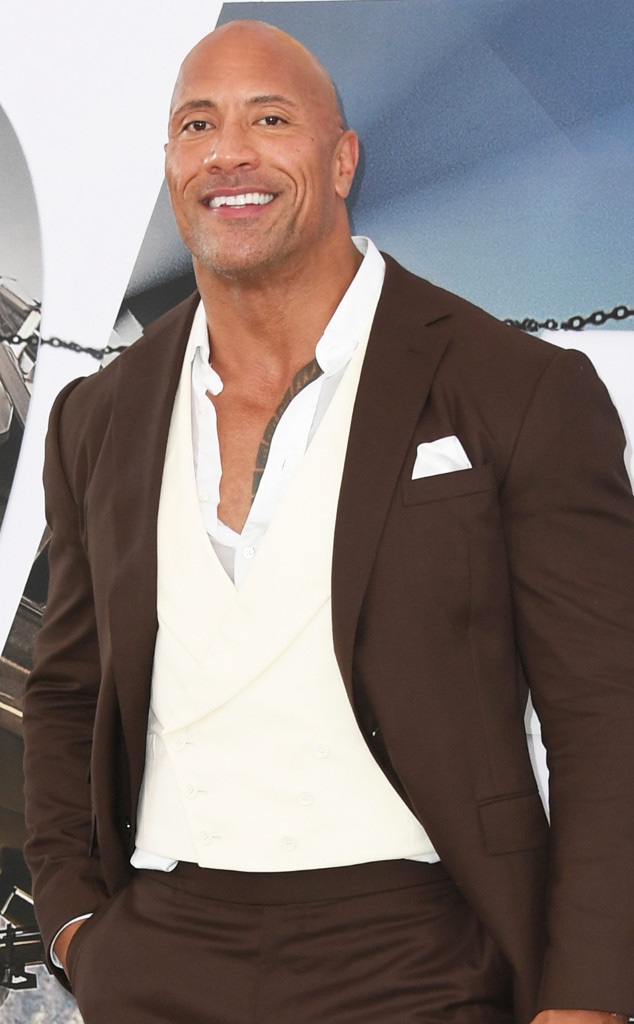 Jon Kopaloff/Getty Images
It looks like Dwayne Johnson made a pretty penny this year.
Forbes released its 2019 list of the top 10 highest-paid actors in the world on Wednesday, and "The Rock" secured the top spot. According to the magazine, the 47-year-old actor raked in about $89.4 million between June 1, 2018 and June 1, 2019.
Johnson landed the no. 2 spot last year, falling behind George Clooney. While last year's list estimated his earnings to be about $124 million, it looks like the newly married star still made a nice chunk of change.
So, how did he make all of this money? Per the publication, the celeb is collecting an upfront salary of up to $23.5 million for Jumanji: The Next Level and commanding up to 15 percent of the pool from high-grossing franchise movies, including Jumanji: Welcome to the Jungle. In addition, Forbes reported the star gets paid $700,000 for every episode of Ballers and pulls in "seven figures" in royalties for his Under Armour line.
Chris Hemsworth came in second place with estimated earnings of $76.4 million, and Robert Downey Jr. came in third with reported earnings of $66 million. However, they're not the only Avengers to make the top 10. Chris Evans secured the eighth spot with estimated earnings of $43.5 million, and Paul Rudd landed the ninth spot with estimated earnings of $41 million. Others stars on the list include Bradley Cooper (tying for no. 6 with estimated earnings of $57 million) and Will Smith (no. 10 with estimated earnings of $35 million).
According to Forbes, the earnings estimates are based on a number of factors, including data from Nielsen, ComScore, Box Office Mojo and IMDB. Interviews with "industry insiders" are also taken into account. The estimated figures are pretax, and fees for agents, managers and lawyers are not deducted.
To see Forbes' full list, click here.