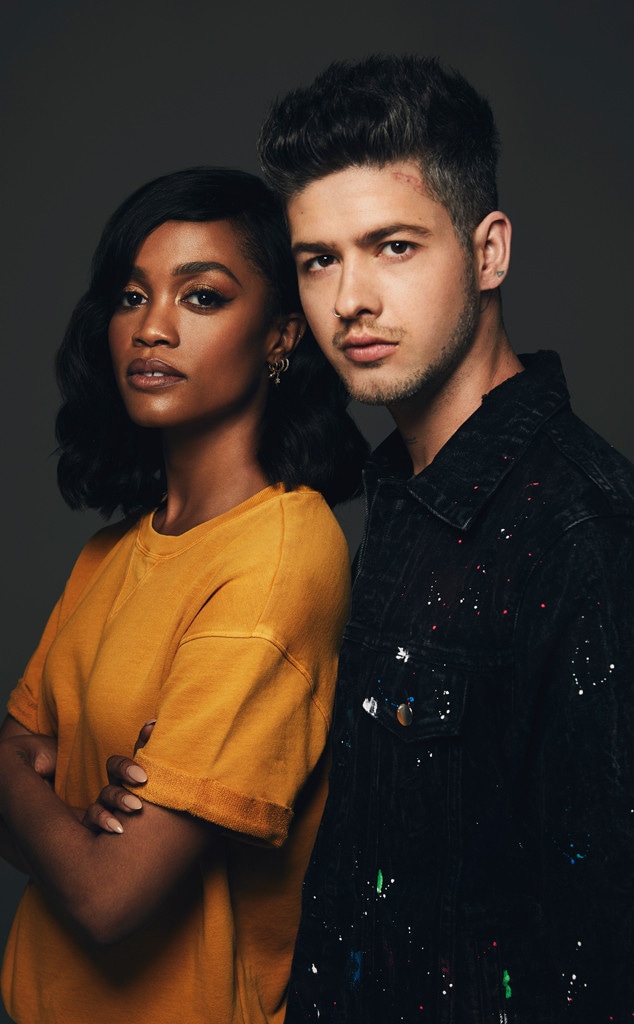 MTV
From the network that brought you Catfish comes…Ghosted.
Hosted by The Bachelorette veteran Rachel Lindsay and artist Travis Mills, MTV's Ghosted: Love Gone Missing is a new docu-series that follows the same premise as Catfish, an established MTV hit. The new series features the hosts helping distraught individuals track down and confront former lovers, family members or friends, all in an effort to get to the bottom of why these people suddenly disappeared.
A little background on "ghosting": It's the act of ending a relationship by abruptly cutting off communication without any explanation. It's a slang term in the digital age. The series, which is eight episodes, will explore how social media has made us more connected than ever, while also undercutting communication and connection.
Get your first look at the series below.
Viewers first met Rachel Lindsay, a lawyer, on season 21 of The Bachelor. She went on to become the star of The Bachelorette season 13, the first African-American star in the ABC franchise history. She's returning to the world of Bachelor Nation as co-host of Bachelor Happy Hour, a weekly podcast series about the hit reality series.
Travis Mills, a recording artist, actor and on-air personality, hosts his own radio show, Travis Mills Live, and podcast ADHD with Travis Mills. He performs under the stage name T. Mills and he's had acting roles on NBC's Good Girls, the Netflix series Flaked and Freeform's Alone Together.
The series is produced for MTV by SHARP Entertainment. Matt Sharp, Natalia Garcia and Dan Adler are executive producers for SHARP Entertainment. Todd Radnitz, John Varela and Nadim Amiry are executive producers and Leanne Mucci is co-executive producer for MTV.
MTV's Ghosted: Love Gone Missing premieres Tuesday, Sept. 10 at 9 p.m. with back-to-back episodes.