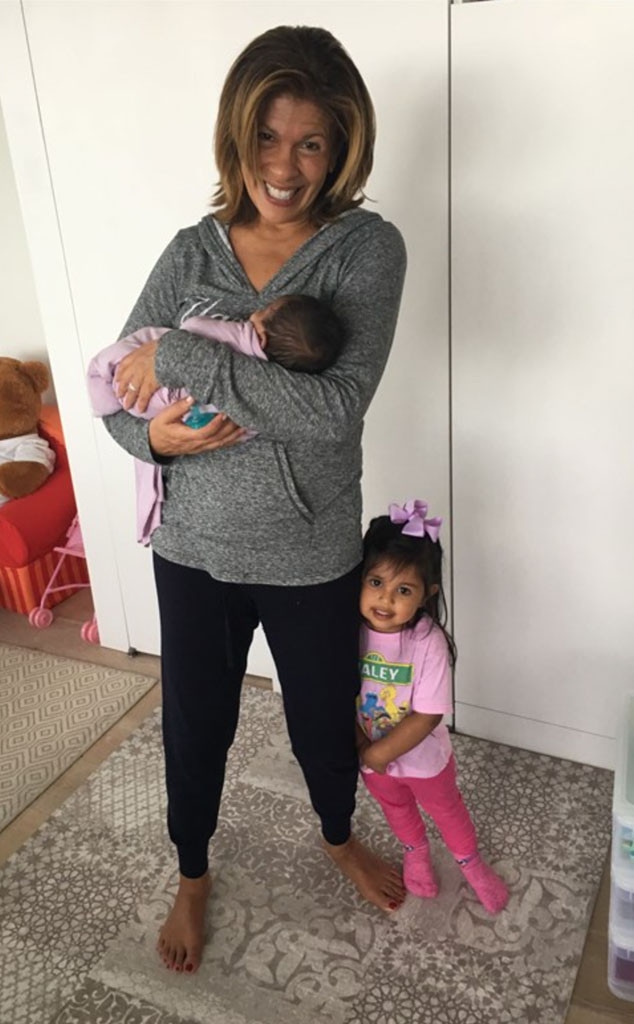 Today
Hoda Kotb is coming back!
The TV star is finishing her maternity leave and returning to Today starting Sept. 3. The co-anchor announced the news via Instagram on Tuesday.
"Hi guys! Guess what? It's time to get my roots done. I'm coming back to work," she said in a video posted to the social network. "I'm going to be there on September the third right after Labor Day."
While Kotb is "so excited" to return to work, she said she enjoyed her time with her family. 
"Look, I'm not going to lie: This probably has been the best summer of my entire life with these two kids. I've loved every second of it," she said. "But you know what else I'm going to love? Coming back to you guys. So, I am getting ready. I'm setting my alarm—3:15 a.m. OK? We'll be back in business. All right? I love you guys. I cannot wait to see you."
Kotb also called into Today to share the news.
"There hasn't been a second I haven't loved—even the worst parts of it. I've loved it all," she told her fellow hosts. "But the other big realization I had on this maternity leave is how much I love you guys and how much I miss you guys….I always knew how awesome our Today show family is, but you don't really realize it until you step away for a minute and then you think to yourself, 'Wow! I get to go back to that.'"
So, how do her kids feel about her return? While Kotb said her daughter Haley Joy has come up with a "Mommy No Work" song, she also said she wants to pass on an "important" message to her daughter.
"I love work," she said. "I love her, and I love work, and I want her to know that work is a good thing—it's not something you're dragged off to. So, I think they're getting ready." 
She also said her daughter Hope Catherine's sleep schedule has helped her get ready for those early mornings. 
Kotb started her maternity leave in April after adopting Hope with her boyfriend Joel Schiffman. It certainly has been a fun-filled summer for her, too. Her kids even enjoyed a playdate with Dylan Dreyer's son Calvin.
Perhaps nobody is more excited about Kotb's return than her co-anchor Savannah Guthrie. 
"Literally BEST.NEWS.EVER!!!!!" she wrote in the comments section of Kotb's post.
Watch the videos to see Kotb's announcement.
(E! and NBC are both part of NBCUniversal).