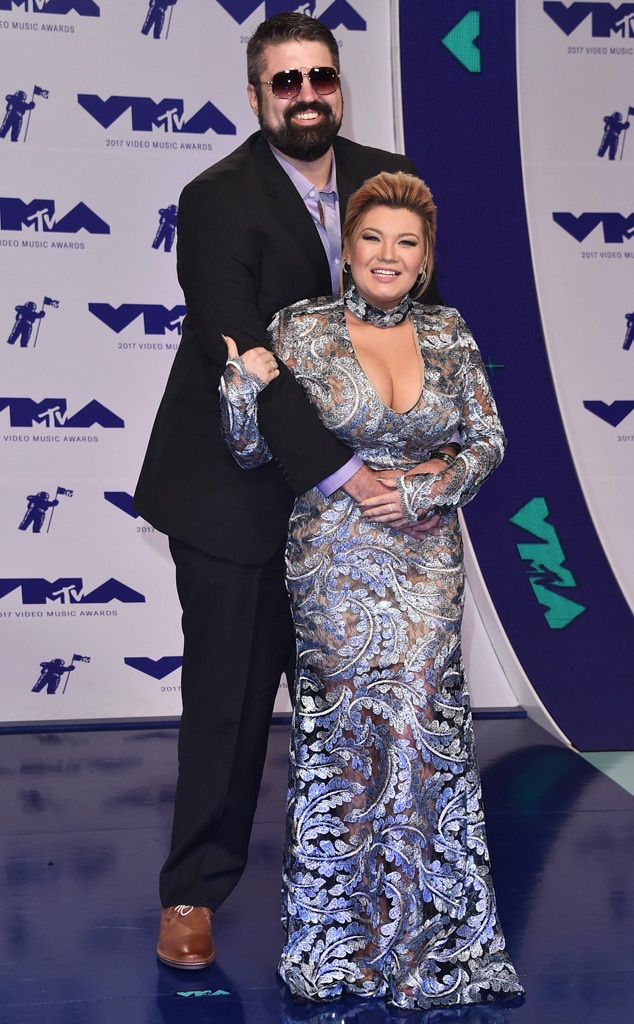 Alberto E. Rodriguez/Getty Images
Amber Portwood and Andrew Glennon aren't calling it quits just yet.
Though it's been a troubling time for the Teen Mom star and her boyfriend, from her arrest to his alleged cheating, E! News has learned that the couple is still "holding out a small bit of hope" for a reconciliation. In early July, the 29-year-old star was booked on a domestic battery charge in Indiana after allegedly assaulting Andrew while he was holding their 1-year-old son, James.
Following her arrest, Andrew requested an emergency custody hearing. In late July, a judge agreed to lift Amber's no contact-order with her son, however, the no-contact order with her boyfriend is still in place.
Amid speculation about their relationship status, a source tells E! News, "It would be inaccurate to say that Amber and Andrew have split. Because of the no-contact order, they haven't even been able to have a conversation."
However, the more times that goes by, the "more obstacles they're facing," according to the insider.
"Still, both are holding out a small bit of hope that they can reconcile and put this in the past," the source shares with E! News.
Amid all of the legal drama, Andrew was accused of cheating on Amber in an online report, which left her "heartbroken."
After Amber publicly responded to the rumors, Andrew denied the claims, writing in an Instagram comment, "Sad [Amber] believes the 'headlines.' I thought she'd known better after 10 years. You're more than welcome to have a pity party for literally nothing, but I've no time for the nonsense and the extent of my energy spent talking on the sordid topic ends with the period of this message."
Andrew later shared the he's "already" forgiven the reality star following her arrest.
Amber is also mom to Leah Leann Shirley, 10, from her previous relationship with Gary Shirley.