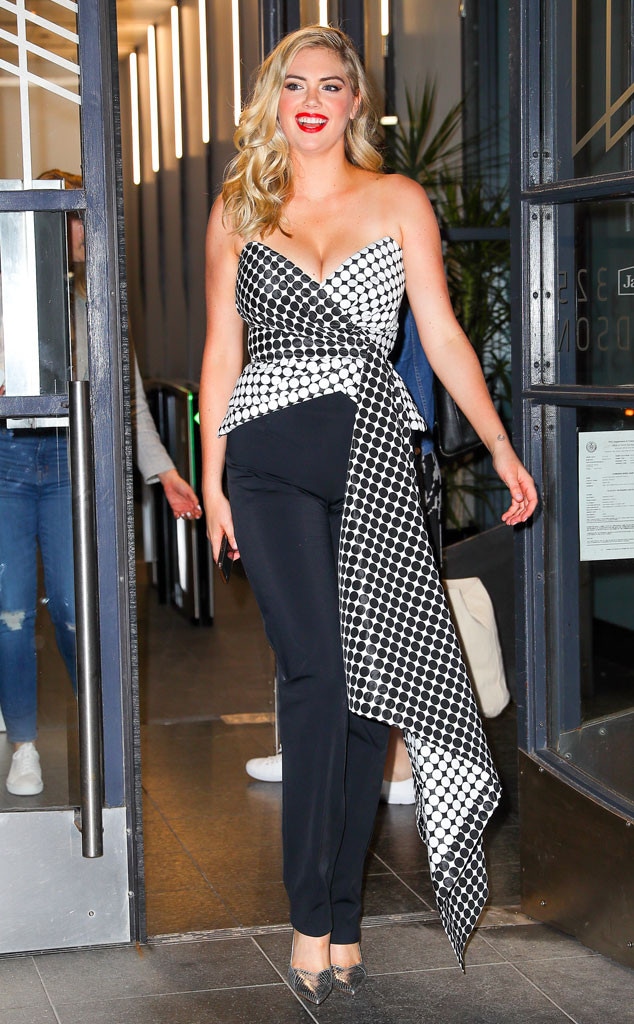 Felipe Ramales / SplashNews.com
Every body is a perfect runway body, just ask Kate Upton. 
During an appearance on Sunday's Watch What Happens Live, the supermodel weighed in on news that the Victoria's Secret Fashion Show had been canceled. "You know what? We're sick of seeing the same body type," the 30-year-old said. "You have to be body inclusive now. Every woman needs to be represented otherwise it's a snoozefest." Preach!
Back in July, model Shanina Shaik dropped the bombshell that the annual show would not be happening in 2019.
"Unfortunately the Victoria's Secret show won't be happening this year," she told Australia's The Daily Telegraph. "It's something I'm not used to because every year around this time I'm training like an angel. But I'm sure in the future something will happen, which I'm pretty sure about."
She added, "I'm sure they're trying to work on branding and new ways to do the show because it's the best show in the world."
Upton, a VS alum, would especially like to see the brand encourage confidence.
Indeed, for her part, the mom of Genevieve Upton Verlander, 9 months, is now hyper-focused on empowering women and helping them find their strength. Most recently, she posted completely unretouched for the cover of Health.
"It was a really hard decision to make because it was months after I gave birth to my little baby girl," she told host Andy Cohen. "But I thought it was really important because we're surrounded by so much retouching and social media and filters and we've kind of lost touch with what's real and what's not real."
"For me," she continued, "This was a big step to put out a good image of being real and real expectations of what it's like after birth."
Hear what else Upton has to say in the video above!