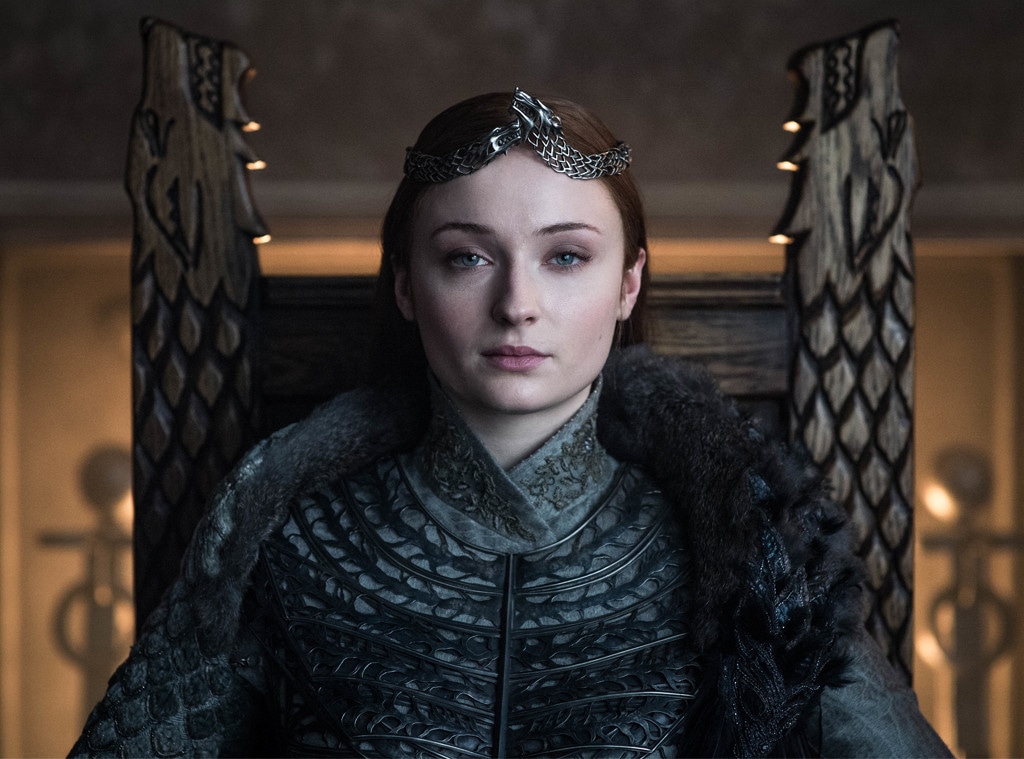 Helen Sloan/HBO
Sophie Turner, she of (possibly) spoilery Game of Thrones tattoos and wonderful Instagram story recaps of key moments, is just like you. The Emmy nominee revealed her dream Game of Thrones ending to The Wrap and, yep, we stand with the Queen in the North.
"I thought Arya would kill Cersei. And I would like to have seen Sansa and Cersei reunited, or Arya and Cersei. But there were so many ways the story could have turned out. I felt very passionately about the ending for Sansa, and I was very happy with the ending that turned out for her," Turner said when asked what her dream ending was for the HBO fantasy series.
Alas, a pile of rubble took out Cersei Lannister (Lena Headey) while she clung to her brother and lover Jaime Lannister (Nikolaj Coster-Waldau). Turner, Headey, Coster-Waldau, Maisie Williams, Kit Harington, Emilia Clarke, Gwendoline Christie, Alfie Allen and Carice Van Houten are all nominated for Emmys in various acting categories for their work in the final season. Turner said that was a surprise to her. "I looked at the list and was blown away by the fact that there were so many of us nominated," she told The Wrap.
Game of Thrones wrapped up its eight-season run in May and is poised to sweep the 2019 Emmys, despite fan and critical reception to the final six episodes. A petition started by viewers called on HBO to do a whole new final season with new writers in place of David Benioff and D.B. Weiss. Turner has been vocal about the redo urges being "disrespectful" to the Game of Thrones team.
"The fans are incredible and so loyal, and we love them because of the fact that they're so, so passionate. I cannot fault them there," she said. "But when people were saying that there was no effort, that the writers were terrible...The most effort was put into this final season. We were shooting for an incredibly long time, nearly 11 months. We did the most night shoots anyone has done ever, I think. I felt a little defensive, and I think I'm entitled to feel like that."
See who takes home the TV gold when the Emmys air Sunday, Sept. 22 on Fox.