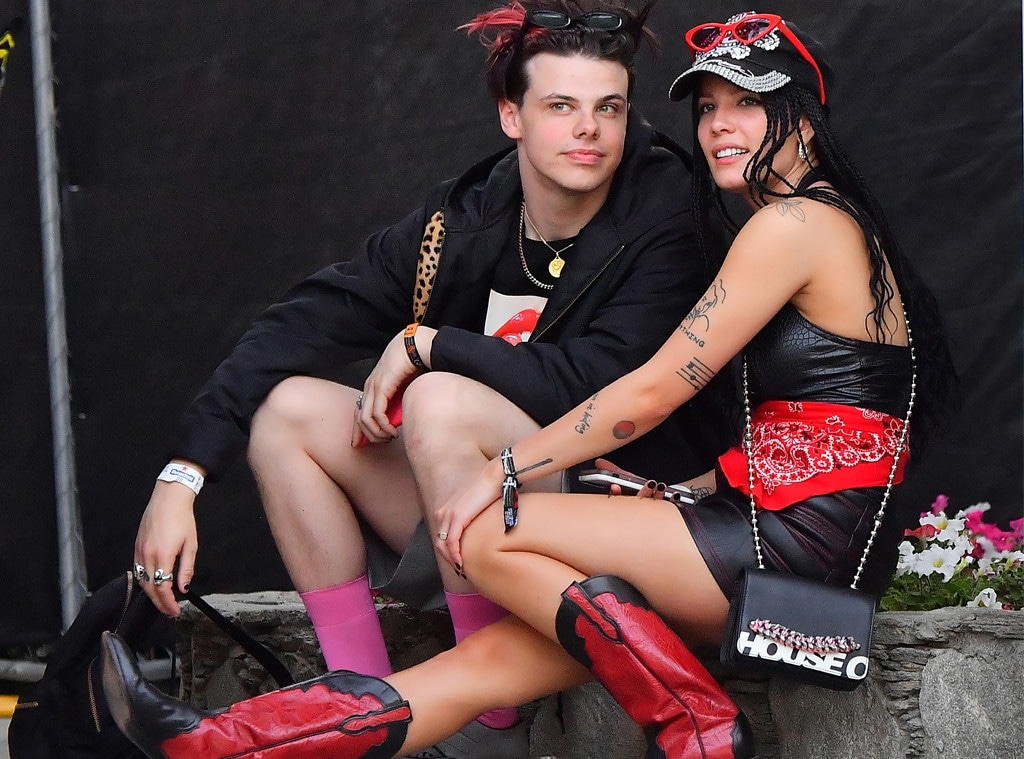 playin games / MEGA
Yungblud is an open book. 
As the cover star of Attitude's September issue, the 22-year-old singer held little back as he candidly spoke of sexuality, defying gender-based norms and his journey to figuring himself out. 
The star, who has been dating fellow performer Halsey, told the magazine he's "more straight. [But If] I walked down the street and met a f--king bloke tomorrow, or a trans person, you never know. It's about connection. I'm very fluid about it."
The "I Love You, Will You Marry Me" singer is also not one to comply with society's standards of dress based on gender. 
"We've been brought up with such boundaries: woman wears dress, man sees woman's curves, you can make baby. Western civilization put women in dresses and men in trousers. Before that, in medieval times, every f--ker wore a dress," he pointed out to Attitude. "I wake up one day and want to look girly as f--k, and I'll wake up the next and walk out of the house in a Fred Perry polo shirt looking like I'll beat the s--t of out you. I'll be Anita from West Side Story then suddenly transform into Liam Gallagher."
However, finding his sense of self was not a seamless process. 
"I came to London to be liberated, to be able to paint my nails, to f--king try sex with a guy, to try everything, to fulfill my fantasies and figure out who I am. Ultimately, it was a massive journey to being comfortable in myself. But in that journey, I got more confused," he explained. "[I'd get] blazed and f--ked up. Then I'd sit in my room and cry my f--king eyes out."
He continued to Attitude, "I [still] have to get talked off the ledge 10 times a day, but I know who I am now. There is always the dark part in everyone's brain. You wake up in the morning, you've got a knot in your stomach and you don't know why. But you just have to tell yourself that it's fine, breathe, go for a walk, make love to your girlfriend or boyfriend, anything that will make it better."
The issue of Attitude is available now.