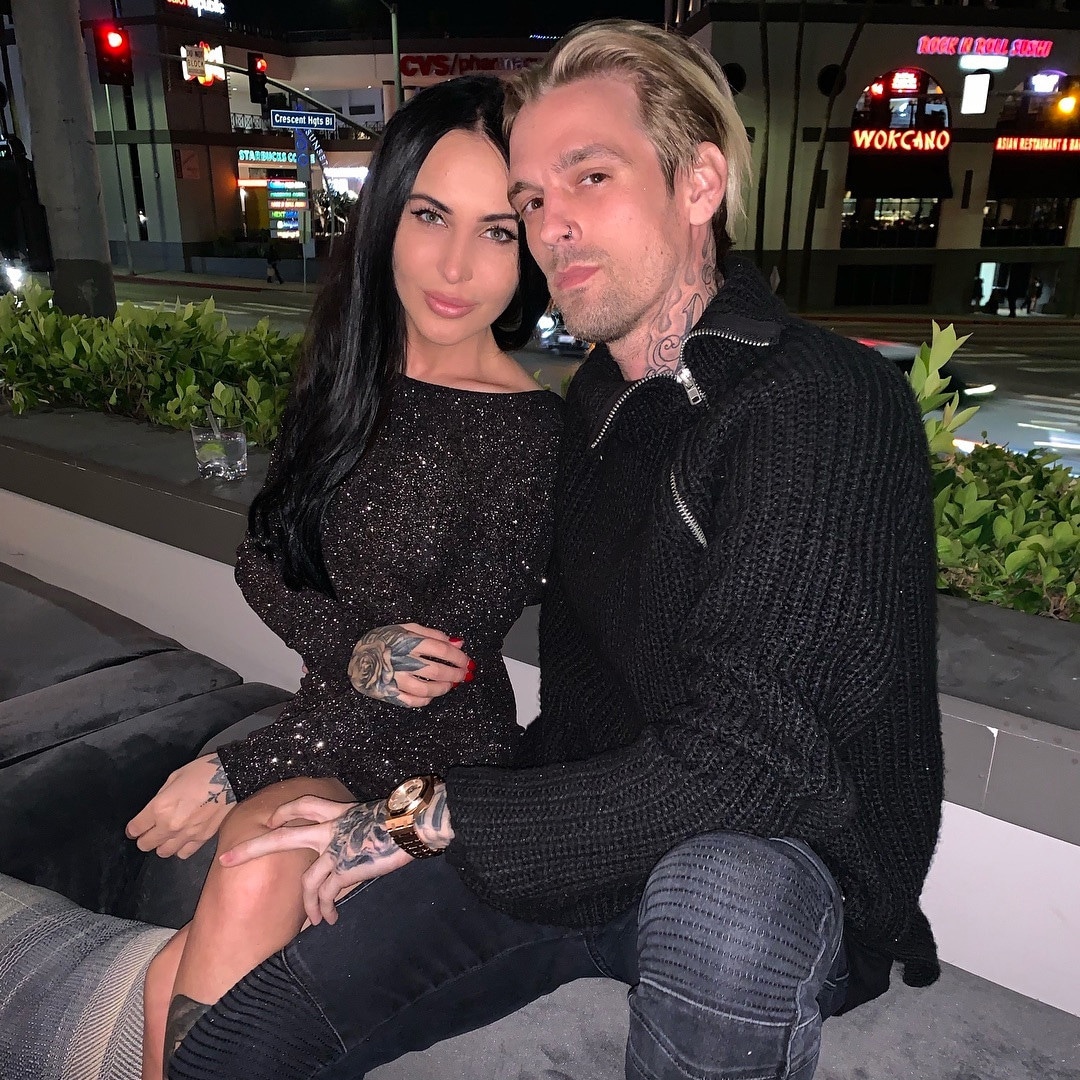 Instagram / Aaron Carter
Aaron Carter is taking legal action against ex-girlfriend Lina Valentina.
The Los Angeles Superior Court confirms to E! News that Aaron Carter was granted a partial restraining order against Valentina on Monday, Aug. 12.
According to court documents obtained by E! News, Carter alleged that his now-ex "physically assaulted" him on "several" occasions. "She has threatened to stab me several times and she carries a knife with her," Carter claims in the filing. 
The documents also confirm that Valentina was "ordered to stay 100 yards away" from Aaron, but his request to have her ordered to leave his home was denied since he admitted Lina does not actually reside there. 
Meanwhile, Aaron's attorney Jan Michael Morris tells E! News that despite the scheduled court date, Aaron is "not pursuing the restraining order at this time." 
"Aaron wants to move on with his life and has resolved his issues with Lina. He wishes Lina the best," the attorney explained. "He's focusing on his career, his music and his fans."  
It's been a little over a week since the former pop star revealed that he and the Russian model parted ways. In a statement to E! News, Carter explained, "I was really hoping this would be the one that lasted forever. We had even talked about having kids, but we couldn't seem to get past our differences and the relationship eventually turned unhealthy."
He added, "I don't have any regrets being with Lina, and I definitely learned a lot about myself. I think this decision was the mature thing to do."
Several months ago, the singer hinted that he and Valentina were planning on taking some major steps in their relationship, including welcoming a child. "I'm in such an amazing place mentally, physically & emotionally. I finally bought my first home and I'm going to be proposing soon to my gf and we might just be expecting," he tweeted.
However, just a month later he stated that Lina was not pregnant, contrary to his prior comments. "A few weeks ago, I posted something on social media about hoping to have a child soon and it seems that started some rumors," Aaron explained to E! News exclusively. "I am looking forward to becoming a dad, but am not expecting a child right now."
Despite the split and recent drama, Aaron is staying hopeful. On Twitter, he told his followers that he has learned a lot from the breakup. He shared, "It's ok to be single. No need to rush into anything. Take your time getting to know people, that's what I've learned."