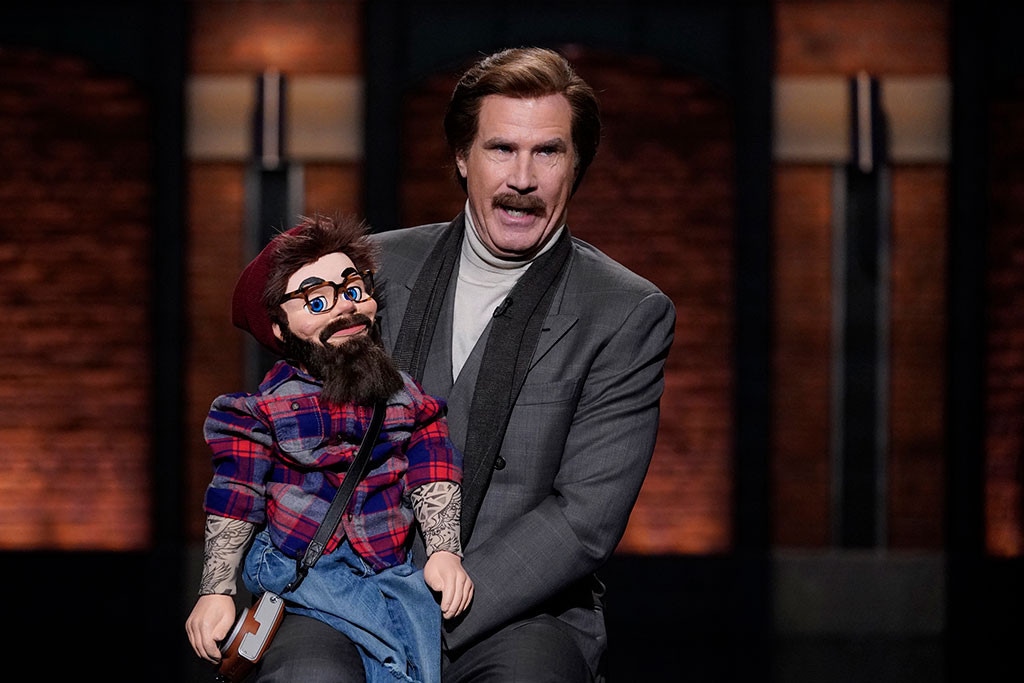 Jon Pack/NBC
It was a night to remember for Ron Burgundy. 
The San Diego anchorman, famously brought to life by Will Ferrell in Anchorman: The Legend of Ron Burgundy and its sequel, popped up on six late-night shows Thursday night, surprising audiences as a guest. However, he wasn't there solely for a chat with the hosts. Instead, Burgundy was trying his hand at stand-up comedy.
One by one, he took the mic on The Tonight Show, Conan, Jimmy Kimmel Live!, Late Night With Seth Meyers, The Late Show With Stephen Colbert and The Late Late Show With James Corden. 
Set by set, Burgundy riffed on virtually every topic, including root canals, immigration, airplanes, Buffalo Wild Wings and Shawn Mendes. 
"I wrote that song about Camila Cabello because she broke my heart, but now all the fans think that he wrote it about her, but he didn't," he said of Mendes' track, "If I Can't Have You," on The Tonight Show. "I did. I wrote the damn song. I swear to you I wrote the song and now I'm the laughing stock of the pop music world."
And, whenever he needed to change the subject, he let the audience know by stating very obviously "transition."
Over on Late Night, Burgundy added ventriloquism to his set with his hipster dummy, J.J. Spoiler alert: the act did not end on a harmonious note. 
So, what's behind Burgundy's newest ambition? "Well, it's just a fun way to relate to the people," the star, who's also promoting the second season of The Ron Burgundy Podcast, told James Corden. "If you don't challenge yourself, you die."
We'll make a note of that, Ron. 
See some of his sets for yourself in the clips above!
(E! and NBC are both part of the NBCUniversal family.)