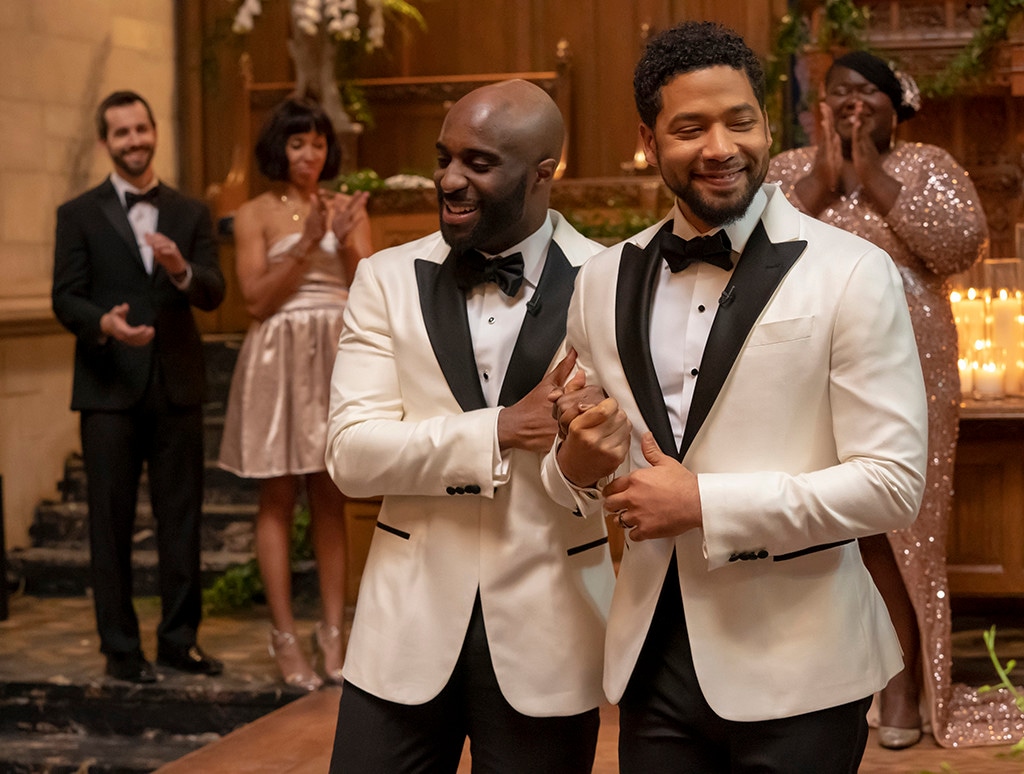 Fox
The saga of Jussie Smollett is over for Fox. For now?
At the 2019 Television Critics Association summer press tour, Charlie Collier, CEO of Fox Entertainment, confirmed the embattled actor would not return for the upcoming sixth and final season of Empire despite his contract renewal.
Collier said they announced his contract renewal along with the sixth and final season renewal because Fox was still gathering "all the information" in an effort "to make a good decision at the time." But Collier reiterated Lee Daniels' previous comments and said, "Lee's right there are no plans for Jussie to return to Empire."
When the sixth season was announced, the network said, "By mutual agreement, the studio has negotiated an extension to Jussie Smollett's option for season six, but at this time there are no plans for the character of Jamal to return to Empire."
So, where's Jamal? "He's on his honeymoon!" Collier told a small group of press after the panel. "Lee has spoken a lot about the situation and the story will reflect it, but…you'll see pictures of him in the background. He's on his honeymoon in the storyline…"
As for the future of Empire beyond the final season, Collier said, "We're in the Lee Daniels business, we're in the Danny Strong business, if there's more story to tell, we want to hear it."
Collier kept promising Empire will get the final season send-off "it deserves." The network wants to "truly give the fans and all the people that made the great show the send-off they deserve."
In a press release about the final season, Fox said the upcoming sixth and final season "promises to be filled with drama, shocking surprises and more jaw-dropping moments."
Collier said viewers are in for "surprises in the beginning of the season that you're going to love and I really think Empire is going to really go out on a high."