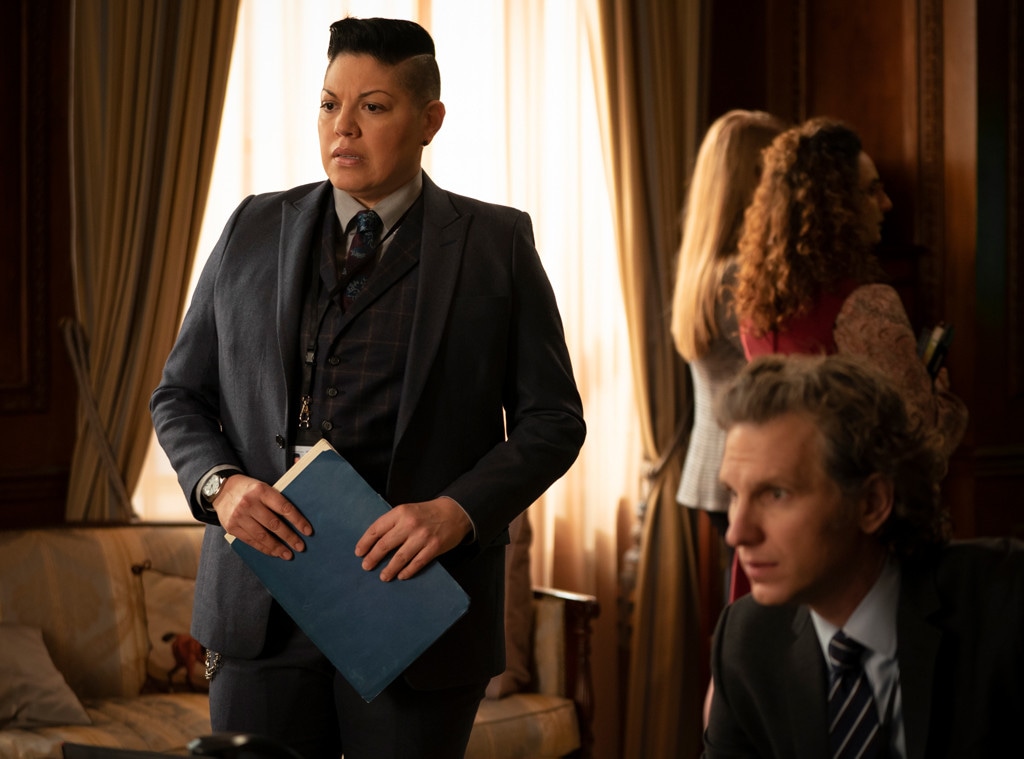 CBS
When Madam Secretary returns for its sixth and final season, it'll be down at least one cast member: Sara Ramirez.
The Grey's Anatomy veteran, who joined the cast in season four, will not return for the sixth season. At least not as a series regular.
According to The Salt Lake City Tribune, the final season of Madam Secretary jumps into the feature and Téa Leoni's Elizabeth McCord is no longer the secretary of state, but the president of the United States.
"We have not announced anything, but we are doing about a two-year time jump," Amy Reisenbach, the executive vice president of current affairs at CBS, told The Salt Lake Tribune. "When we come back, Elizabeth will be president. It will be about 100 days into her presidency."
That means Ramirez's political strategist isn't really needed since, well, the strategy worked. TVLine confirmed her exit. Ramirez hinted at the exit on Twitter.
"I know there's a lot going on in the world. So much," she shared. "And for just a quick moment I want to wish everyone at @MadamSecretary a fantastic final Season 6 @CBS! It was an honor to bring Kat Sandoval into your universe!"
See how other shows made their exits from hit shows below.