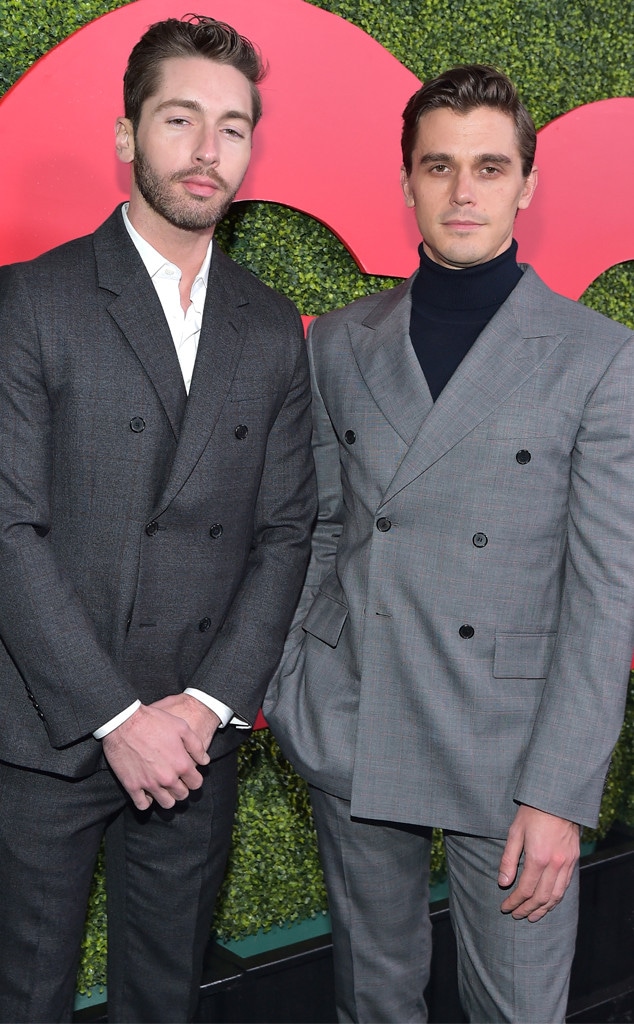 Stefanie Keenan/Getty Images for GQ
There's a new single member on Netflix's Queer Eye.
Antoni Porowski and his boyfriend Trace Lehnhoff have decided to call it quits. E! News can confirm the 35-year-old avocado devotee and restaurateur is now single but he's not necessarily ready to mingle.
A source close to the food and wine expert explains things between the couple fizzled out. "The relationship ran its course," the insider shares. "Things just didn't work out and [Antoni] is concentrating on work."
The Queer Eye star and Flipping Out alum first sparked romance rumors after Antoni shared a cheeky Instagram post in December 2018. "11 is my favourite prime number," he captioned his since-deleted post, alongside a photo of him holding Trace's hand (which made out the shape of the number).
However, in March, the food and wine expert revealed he was tied to the Bravo star before December. He told host Andy Cohen on Watch What Happens Live that they began dating last summer after chatting on Instagram. "It's like, the 2019 way," Porowski said.
Sadly, this isn't Antoni's first break up in recent years. Last October, the 35-year-old chef split with his longtime partner, Joey Krietemeyer. They were together for seven years (!!!).
Recently, fans thought the chef and Jonathan Van Ness were an item. The two uploaded an Instagram photo kissing each other, which naturally sent fans into a frenzy. However, they quickly debunked the rumors.
"It was all Antoni's idea," the grooming expert wrote on the 'gram. "But maybe someday we will fall in love @antoni #notacouplebutitwasfunright."
Fans of the reality TV series know there have been many love stories among Queer Eye's Fab Five. To see the Netflix stars' dating history, keep scrolling through our gallery below!
Now, if you'll excuse us, we'll be re-watching Season 4 of Queer Eye.