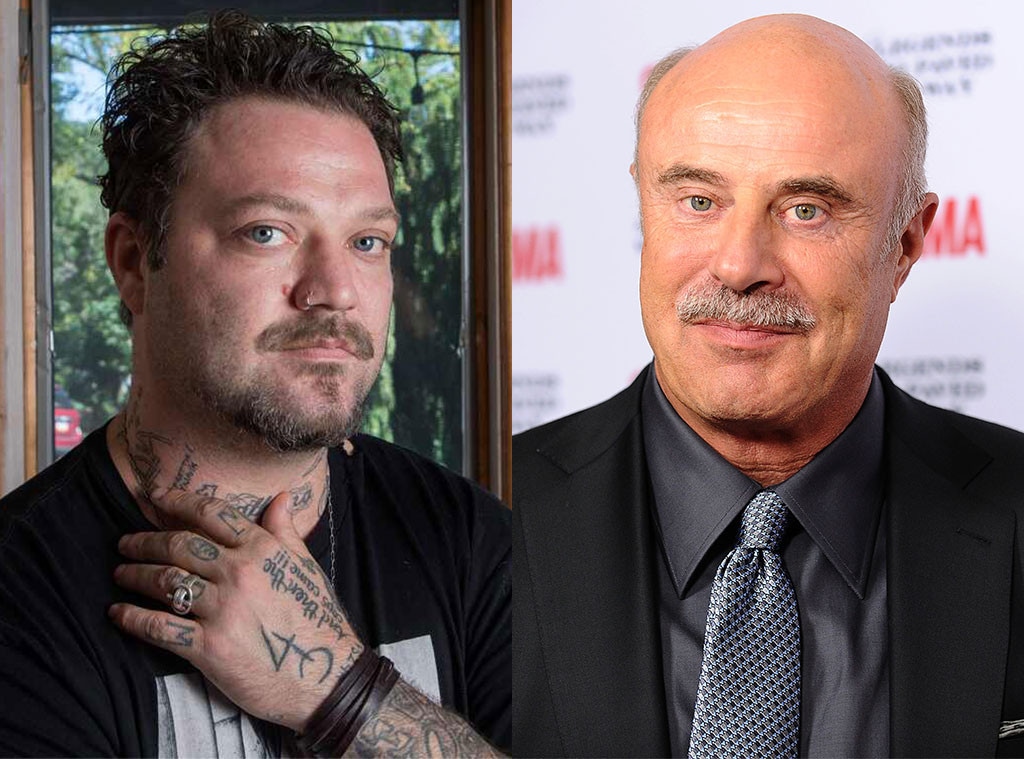 Charles Fox/The Philadelphia Inquirer via AP, Jason LaVeris/FilmMagic
Bam Margera is seeking help from Dr. Phil.
The 39-year-old pro-skateboarder and Jackass star, who checked out of rehab earlier this year, posted a series of emotional videos on social media over the weekend. In a number of the posts, Margera begged the TV host to help him, saying that Dr. Phil is the "only person" he'll believe after his prior rehab stints. Now, E! News has confirmed that Margera and Dr. Phil sat down together, and that the session will be filmed for an episode of the talk show.
A source says Margera did agree to enter rehab following his and Dr. Phil's conversation. 
"Dr. Phil, I've seen 28 doctors, I've been to four rehabs," Margera said in one video over the weekend. "When I went to my last rehab, they put me on more medication than I was on when I was out. When I'm out, I have Adderall and then some weird s--t, I'll tell ya all about it. I don't know what works and what doesn't."
Margera also told Dr. Phil that he'll occasionally have "some beers usually," but not every night.
"The only person I believe is you," Margera told Dr. Phil in the video message. "'Cause when I watch you, I'm like, 'That's what I would've said, that's what I would've said.' The only person that I will believe on the planet is Dr. Phil."
Margera also addressed ongoing family issues in his messages to Dr. Phil, telling him, "bam margera needs you to save family from falling apart for good."
Early Monday, Margera told his Instagram followers that Dr. Phil told his team to "find him now."
He returned to social media hours later to share a video while going through security at the airport, showing that he put cash in one of the airport bins.
"I was in a hurry, i couldnt miss a first class flight for doctor phil," Margera captioned the post. "I cant let him down!!"