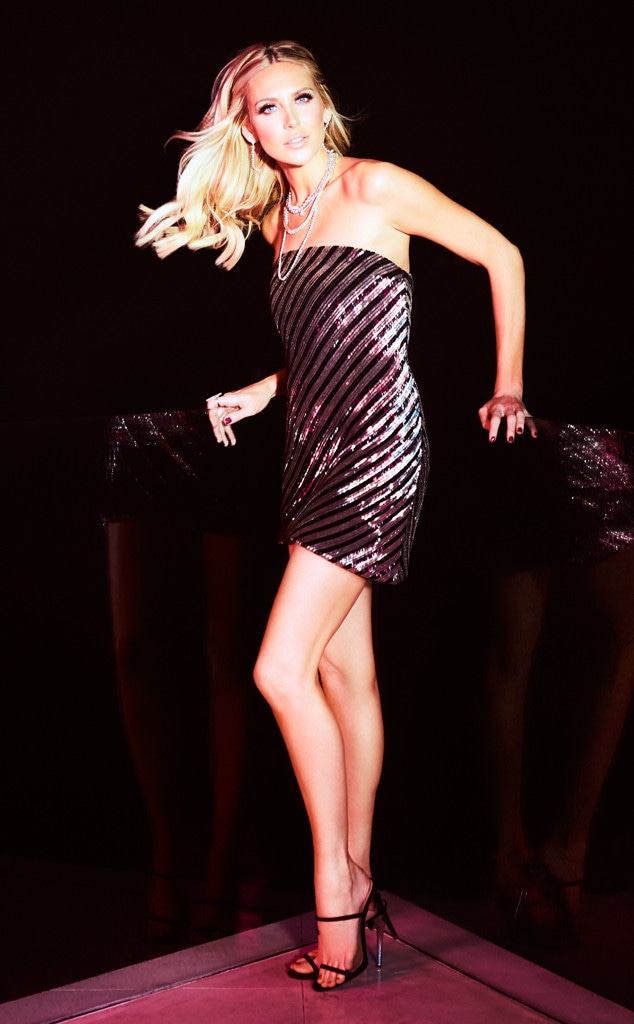 MTV
It's New Beginnings, but old drama for The Hills.
In the exclusive sneak peek below, Stephanie Pratt comes to her brother, Spencer Pratt, with some news. It might not be surprising news, but it's something she feels the need to share regardless—she's fighting with Brody Jenner.
"I'm hesitant to tell Spencer about what happened with Brody, I mean, just for damage control essentially. If I tell him this, he's going to be after Brody and it's going to just be even more poisonous for our group of friends," Stephanie says.
Seems like she wasn't that hesitant because she launches right into the gossip as soon as Spencer sits down at the table.
"Brody is yelling a lot, he was going on a lot about, 'F—k all of you, you don't know my life,'" Stephanie tells Spencer and Heidi Montag about a recent encounter with him. Mind you, Brody was just dealing with the California wildfires.
"I go, 'Hey, Brody, like, welcome back. You've been in the real world…in the fires, are you OK? How are you?'" Stephanie relays.
And what did Brody say back to her? According to Stephanie, he said, "You don't know what the real world is you dumb bitch!"
The pot? Consider it stirred up quite a bit by Stephanie Pratt.
Maybe Brody was dealing with more than the fires, considering the status of his marriage to Kaitlynn Carter. The two recently confirmed their split in a statement: "Brody Jenner & Kaitlynn Carter have decided to amicably separate. They love and respect one another, and know that this is the best decision for their relationship moving forward."
The Hills: New Beginnings airs Mondays, 10 p.m. on MTV.