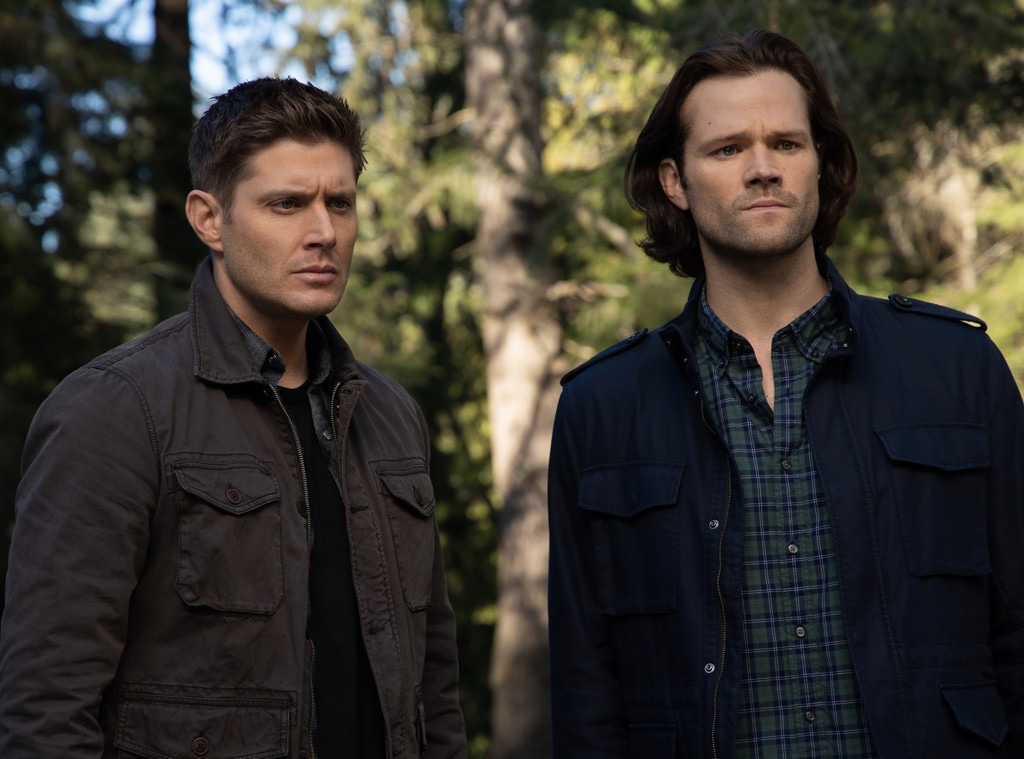 CW
After 15 years, Supernatural is ending. And it's going to be a real ending.
"We're looking at this as a true ending," executive producer Andrew Dabb said at the 2019 Television Critics Association summer press tour. "And in a true ending, people can't keep coming back over and over…They're going to be facing life or death…This time it's for real."
But that doesn't mean you've seen the last of the Winchester brothers.
"I think they'll continue to move forward, but this is just a long journey that I don't think is ever going to be over. I think we're just going to go away for a while. How long? I don't know," Jensen Ackles said from the panel.
"Look I'm not ever ready to close doors or burn bridges, I think that's foolish. Am I saying that there's something in the works? No," Ackles said when asked if there was already some type of revival or reunion in the works. "Am I saying that I'd be open having a conversation about this in the future? What's the harm in that?"
Over the years, both Ackles and Jared Padalecki had some thought about how and when the series would end, like after executive producer Eric Kripke told them of his five-year plan, but that ending wouldn't make sense anymore, according Ackles.
"I love these characters," he said. "It hasn't grown old, that's not why we're entering the final season, but I certainly don't want it to grow old….This is a very special thing to me and I wanted to end in a way that does justice to what we've built in the last 14 and a half years."
Knowing that, Ackles said they know they're not going to be able to please everyone with the, "we just can't." However, he said, "I think the majority of the fans, the people that have been with us through this journey, this is certainly going to feel right and it's going to feel good and it should for a lot of people."
Regarding how they came to the decision to end the show, Padalecki said he and Ackles had many conversations over the years about when it would be time to say goodbye, and they both wanted to do it when the show was still going strong. They didn't want to overstay their welcome.
"Thought it would almost be poetic…to almost say goodbye too soon," Padalecki said.
"And we've been crying ever since," he added.
Stay tuned to E! News for more from the Supernatural cast about the final season. Supernatural's 15th and final season premieres Thursday, Oct. 10 at 8 p.m. on The CW.