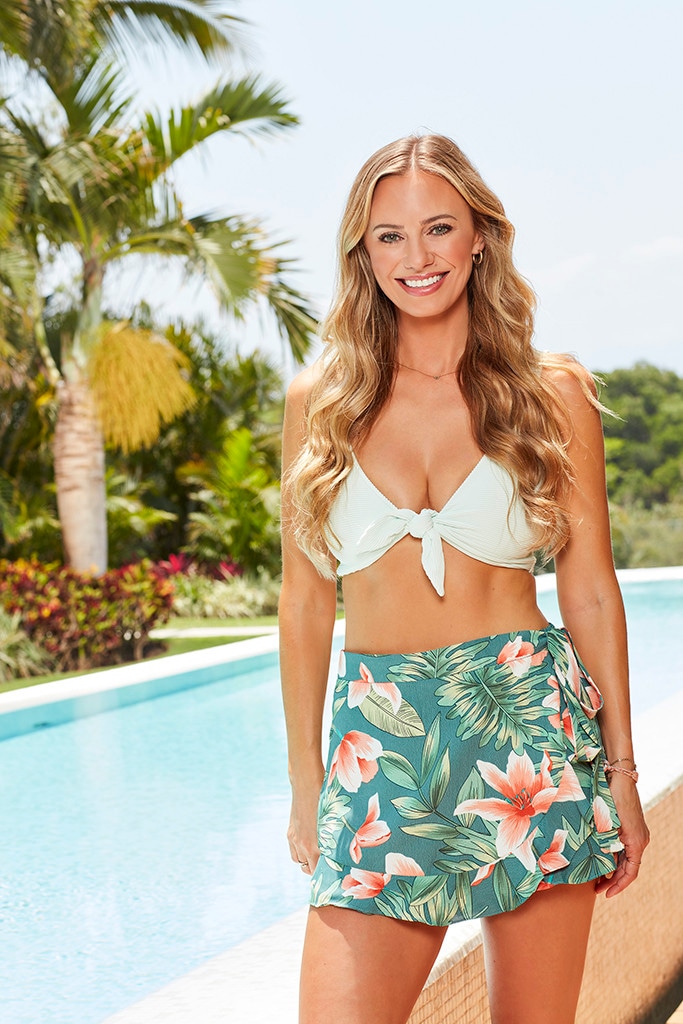 ABC
When signing up for Bachelor in Paradise, your favorite contestants dream of that fairy-tale ending.
After all, it's happened for more than a few stars including Jade Roper and Tanner Tolbert as well as Carly Waddell and Evan Bass.  But as viewers know all too well, not every member of Bachelor Nation finds their happily ever after.
For Annaliese Puccini's last season on Bachelor in Paradise, the former Bachelor contestant thought she found someone special in Kamil Nicalek.
But in a shocking reunion moment, Kamil blindsided his girlfriend by breaking up with her in front of Chris Harrison and millions of viewers.
"The outpouring of support was overwhelming," Annaliese shared with E! News exclusively at ALT 98.7's Summer Camp presented by Subaru. "People were so kind and I think a lot of women could relate to what I went through and I didn't feel alone when I was going through it."
And as a new season kicks off tonight on ABC, Annaliese is back and ready for a second chance at love.
"I think I just had a different mindset all together going into Paradise. A lot has happened for me in the last year—a breakup, my father passed away—I think I had a different perspective on what I was looking for, what I needed and what was important to me in life and I think that was a really good thing going back into it," she shared. "I just didn't want to deal with any of the BS."
She added, "I know what I want and that's what I'm here for."
While viewers will have to watch to see what unfolds for Annaliese in the romance department, she has moved on from last season's public breakup.
In fact, the former Bachelor contestant revealed to E! News that she was able to receive closure away from the cameras.
"We had a couple of conversations after the breakup and I felt like it just became really clear that I was looking for something different at that time in my life," she shared with us. "I was ready for a different level of commitment and relationship than he was."
So what happens this summer? You have to watch Bachelor in Paradise kick off a brand-new season with a two-night premiere beginning tonight at 8 p.m. on ABC.