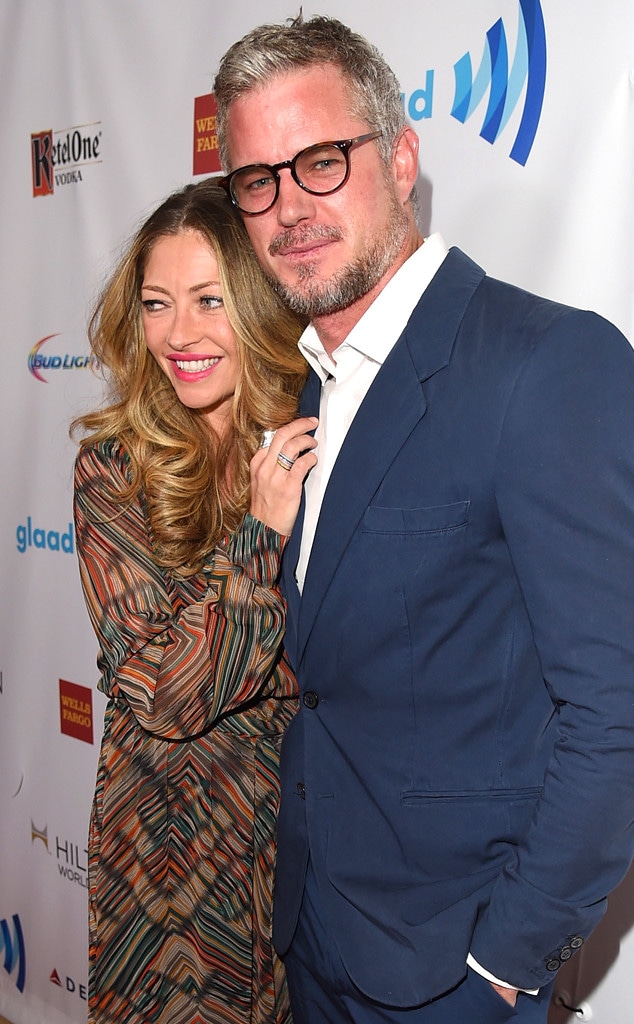 Jason Merritt/Getty Images for GLAAD
Regrets, Eric Dane has had very few. 
The actor says so in a new interview with Glamour, which delves into his controversial role on HBO's Euphoria and how it compares to the real demons he's faced in his personal life. 
"I understand what it's like to lead a double life," Dane explained, referring to the stark differences between his character's suburban dad persona and what really goes on behind closed doors. "To have secrets and to have to live keeping those secrets from people.
The Grey's Anatomy star explained, "I've certainly had my struggles with alcoholism, drug addiction, mental health, and I know what it's like to have to put up a facade and have an external experience not match the internal experience. I felt like that was my strongest asset in trying to articulate what the guy's going through."
In 2011, Dane entered rehab after developing an addiction to painkillers he was taking for a sports injury. Six years later, the star stepped away from TNT's The Last Ship to treat his depression. 
But in 2009, Dane and then-wife Rebecca Gayheart were forced to take action after a nude video of the couple with former Miss Teen USA Kari Ann Peniche was published online. As a result, Dane and Gayheart filed a $1 million copyright infringement against Gawker Media and reportedly settled for upwards of six-figures. 
Despite once calling the tape a mistake, the 46-year-old has a different perspective nowadays. 
"I often think about that answer I gave. And looking back now, was it a mistake? Absolutely not. Three consenting adults, one of them being my wife? I wasn't doing anything wrong," he told Glamour. "I was most likely referring to the drug use that was alluded to in the video, and was that a mistake? Again, I don't necessarily think I was breaking any laws and corrupting anybody. We were just three people taking a bath."
Dane said he has "no regrets" over the scandal, or anything else for that matter. As he put it, "...nor do I make any apologies for my life experience. It's my life experience and I am at peace with all of it."
Gayheart filed for divorce from Dane in 2018. They share custody of their two daughters, Billie and Georgia.